Summer holiday offers by Nemea
Réservez tôt, dépensez moins!

-20% en réservant avant le 15 Avril
---
Cap sur la Méditerranée
Le Cap Azur
Saint Mandrier sur Mer
from
€ 620
instead of € 775
T2/4 pers
from 23/06 to 30/06
NOUVEAUTES

ETE 2018
---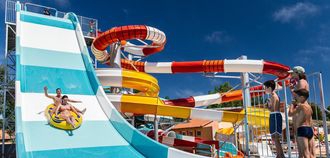 Campings et résidences
Préparez vos vacances d'été et découvrez nos 7 nouvelles résidences et 2 campings en bord de mer.

Nemea a choisi pour vous de nouvelles destinations adaptées à toutes vos envies.

N'attendez plus, découvrez nos nouvelles destinations!
Special offers and good value prices

Néméa holidays
---
Provence-Alpes-Côte d'Azur - Saint Saturnin les Avignon
Residence Les Rives du Lac
Bretagne - Audierne
Residence Le Domaine de la Baie
Pays de la Loire - Olonne-sur-Mer
Residence Les Grands Rochers
Residence


Low price holidays

---

Residence Les Roches

Bretagne
Finistère
Saint Pol de Léon

On stays of 1 week in arrival of (07/04/2018)

Residence


Low price holidays

---

Residence Iroise Armorique

Bretagne
Finistère
LocMaria-Plouzane

On stays of 1 week in arrival of (07/04/2018)

Residence


Low price holidays

---

Residence Les Sables Vignier

Poitou-Charentes
Charente-Maritime
Saint Georges d 'Oléron

On stays of 1 week in arrival of (07/04/2018)

Residence


Low price holidays

---

Residence Les Portes des Cévennes

Languedoc-Roussillon
Gard
Sauve

On stays of 1 week in arrival of (07/04/2018)

Residence


Low price holidays

---

Residence La Croisière

Aquitaine
Pyrénées-Atlantiques
Anglet

On stays of 1 week in arrival of (07/04/2018)

Residence


Low price holidays

---

Residence Le Domaine des Dunes

On stays of 1 week in arrival of (07/04/2018)

VENTE FLASH


-50%

---

More than

00

h

00

min

00

s

-50 %

Residence Le Marché de la plage

On stays of 1 week in arrival of (07/04/2018)

VENTE FLASH


-50%

---

More than

00

h

00

min

00

s

-50 %

Residence Le Marché de la plage

On stays of 1 week in arrival of (21/04/2018)
Special offers and reservations for summer holidays
A breath of fresh air for your summer holidays
Top
Search for

your stay
By country
By region
By department
Close
Choose
a region
100% secure website
Quality holiday rentals
A query?
Our advisers
are at your service
+33 (0)5 57 26 99 31
Consult our brochures