Summer holiday offers by Nemea
Mini-club & Animations

Juillet et Aout
---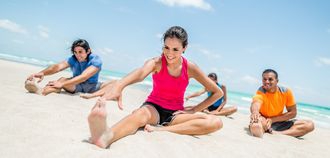 free
Comme c'est agréable d'emmener ses enfants en vacances !

À la mer ou à la campagne, vous avez l'embarras du choix pour stimuler leur intérêt avec des activités en extérieur ! Alors que vous avez besoin de vous ressourcer, les enfants, eux, ont besoin d'être occupés constamment. En juillet et août, Nemea vous propose des résidences vacances équipées de mini-clubs gratuits pour les divertir pendant votre semaine.
Mini club et animations

Mai et Juin
---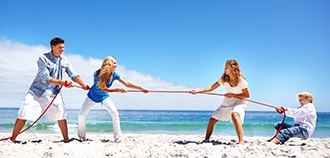 free
Découvrez du 6 mai au 7 juillet 2017, pour les petits et les grands, du vendredi au dimanche, des animations sportives et créatives ! Sur notre résidence le Domaine de la Baie à Audierne et notre résidence les Rives de Saint-Brice à Arès, rythmé vos vacances au gré des activités proposées par notre animateur sur place : partez en ballade à la découverte de la région, éveillez vos sens avec les ateliers créatifs et participez en famille à des tournois de pétanque ou de Möllky !
Special offers and reservations for summer holidays
Mimizan : Rentals Landes (40) / Aquitaine

-30% - Juillet/Aout inclus

Partez en vacances à Mimizan Plage avec Nemea !
Economisez 30% sur vos vacances, juillet-aout inclus . Réservez vite!

Olonne-sur-Mer : Rentals Vendée (85) / Pays de la Loire

Free access to Mini-club

This summer, enjoy the Mini Club (children from 4 to 12 years old) and teen / adult sports activities in July and August.
A breath of fresh air for your summer holidays
Top
Search for

your stay
By country
By region
By department
Close
Choose
a region
100% secure website
Quality holiday rentals
A query?
Our advisers
are at your service
+33 (0)5 57 26 99 31
Consult our brochures