Vacances d'été à la montagne ? Louez un chalet avec Nemea in summer
Stay suggestions
From € 115 for a stay of one week residence Le Hameau de Balestas, du 23/06 au 30/06.
Cet été, vous prévoyez de partir en famille ou entre amis pour des vacances à la montagne placées sous le signe de la convivialité ? Découvrez les chalets loués par Nemea. Parfaitement équipés et meublés avec goût, c'est le cadre idéal pour vos congés en été : vacances vertes et activités de pleine nature.
3 residences
| Page : 1 / 1
Peyragudes : Rentals Hautes-Pyrénées (65) / Midi-Pyrénées
Niché dans un écrin de verdure, au coeur du Parc National des Pyrénées, Peyragudes surplombe les vallées du Louron et du Larboust. Cette station des P...
Discover
Stay beginning on
€ 115
1 week
( 2 persons)
Loudenvielle : Rentals Hautes-Pyrénées (65) / Midi-Pyrénées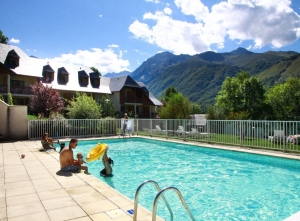 Située sur les berges du lac de Génos, dans un écrin de verdure, la résidence La Soulane est propice à toutes les activités estivales : randonnées, pa...
Discover
Stay beginning on
€ 135
1 week
( 2 persons)
Morillon : Rentals Haute-Savoie (74) / Rhône-Alpes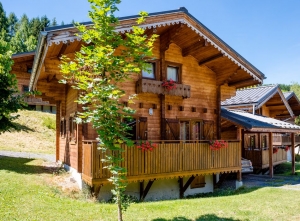 Morillon est un village traditionnel, situé en Haute Savoie au coeur du Grand Massif où les plaisirsde la montagne se partagent en famille ou entre amis.
Discover
Stay beginning on
€ 250
1 week
( 6 persons)
La montagne en été ambiance chalet


Vous recherchez un logement chaleureux et confortable pour votre tribu ? Les familles nombreuses et les bandes d'amis apprécient de se retrouver dans un chalet. Que ce soit dans les Alpes ou les Pyrénées, Nemea propose des hébergements dans des chalets. En parfaite harmonie avec l'ambiance et l'architecture locale, ils sont l'endroit idéal pour passer un merveilleux séjour en pleine montagne lors de vacances d'été.

Dans un chalet, vous profitez d'une décoration discrètement typique et surtout d'une vue magnifique sur la montagne. Vous êtes ainsi situé au bon endroit pour savourer pleinement vos vacances, avec en prime l'atmosphère unique de la montagne l'été. Impossible de résister aux charmes du chalet, c'est le décor parfait pour des vacances en famille réussies en pleine nature.

Les résidences Nemea à la montagne vous accueillent toute l'année, même l'été ! Nos équipes se tiennent à votre disposition pour vous conseiller et vous faciliter votre séjour à la montagne. Piscine, bains à remous, salle de gym… Vous disposez sur place de toutes les infrastructures et prestations nécessaires pour parfaire vos vacances estivales. Top
Refine

your stay
By country
By region
By department
Close
Choose
a region
100% secure website
Quality holiday rentals
A query?
Our advisers
are at your service
+33 (0)5 57 26 99 31
Weekend of july 14

3

nights

for 4 persons

from 399

€

.




Enjoy your

long weekend

of July 14

to discover Saint

Malo

classified by

"

City of Art

and History

"




Vacances de Février

Partez en vacances à Loc Maria Plouzane en Bretagne avec Nemea !
Offre exclusive sur notre site -30% pour les vacances de février. Réservez vite!
Consult our brochures