Réservez votre location au Grand Massif in winter
Stay suggestions
From € 238 instead of € 340 for a stay of one week residence Le Grand Tétras, du 28/04 au 05/05.
Vous rêvez d'un séjour nature mêlant à la fois moments de repos et activités sportives ? Cap sur le Grand Massif : la montagne est la destination idéale pour s'amuser et se détendre en famille ou entre amis en hiver ! N'attendez plus pour réserver votre location Nemea pour profiter des bienfaits d'un séjour en Haute-Savoie, dans le Grand Massif.
2 residences
| Page : 1 / 1
Samoens : Rentals Haute-Savoie (74) / Rhône-Alpes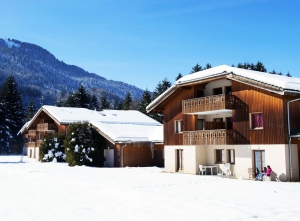 Au pied du Mont Blanc, Samoëns est une véritable destination ski avec sa télécabine «Grand Massif Express» qui vous relie aux pistes du Grand Massif e...
Discover
Stay beginning on
€ 340
€ 238
1 week
( 4 persons)
Morillon : Rentals Haute-Savoie (74) / Rhône-Alpes
Morillon est un village traditionnel des Alpes, situé en Haute Savoie au cœur du Grand Massif. L'un des plus grands domaines skiables des Alpes frança...
Discover
Stay beginning on
€ 530
1 week
( 6 persons)
Vacances aux sports d'hiver : votre location au Grand Massif

Cet hiver faites le plein de sensations en prenant la direction du Grand Massif en Haute-Savoie. Situé en plein cœur des Alpes, entre Chamonix et Genève, Le Grand Massif culmine à 2500m. Il est le deuxième plus haut domaines skiables de Haute-Savoie et un incroyable terrain de jeux aux férus de glisse !


Les activités nature au domaine du Grand Massif
Vous avez l'âme d'un aventurier et rêvez de sensations fortes pour vos vacances d'hiver à la montagne ? Au Grand Massif, vous ne risquez pas de vous ennuyer avec toutes les activités ludiques qu'il vous est possible de pratiquer. Sur les pistes de Morillon, direction Ze Marvel Safari, Ze KidzPark ou Ze FunkyPark, ces espaces de glisse ludiques et pédagogiques adaptés à tous les niveaux. Réalisez une expérience inédite en vous essayant à des activités insolites… Le ski Joëring vous offre une expérience de glisse unique au contact d'un cheval. Vous vous laissez guider par l'animal au cœur de la forêt enneigée. Activité idéale pour les amoureux de la nature et des animaux.
A Samoens, partez à la découverte du domaine en fat bike, ce VTT électrique vous offre une expérience de randonnée incroyable. Sensations de liberté et plaisirs de la glisse ultimes !


Détente et relaxation en stations

Pour terminer votre séjour en beauté et en douceur, offrez-vous une demie journée de marche nordique. A l'aide de bâtons spécifiques, vous évoluez dans une nature sauvage, préservée et silencieuse. Cette activité apaisante sollicite tous les muscles du corps mais reste adaptée aux sportifs comme aux personnes sédentaires. Top
Refine

your stay
By country
By region
By department
Close
Choose
a region
100% secure website
Quality holiday rentals
A query?
Our advisers
are at your service
+33 (0)5 57 26 99 31
Consult our brochures