Discover the Auvergne-Rhône-Alpes region for your holidays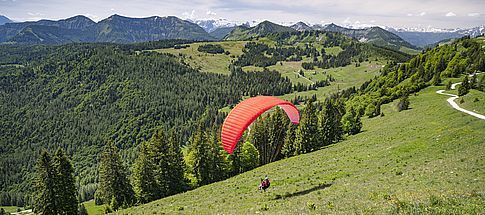 Auvergne-Rhône-Alpes: a region full of charm
From €175 pour un séjour d'une semaine at the residence Le Grand Lodge from 11/09 to 18/09.
Are you looking for a destination with a wide range of activities? The Auvergne-Rhône-Alpes region offers something for lovers of nature, sport and even culture. A destination with a variety of charms, allowing you to really disconnect from everyday life during your holidays. With the many Nemea holiday residences in the area, make the most of your holidays in a holiday rental offering optimal comfort. There's no better way to fill up on memories with your loved ones!
Read more
Partez ou soyez remboursés!
Customer reviews
(397)
4,05
397
Situated in the heart of the Alps, between Mont Blanc and Lake Léman, Chatel is a family village resort just a short distance from the French-Swiss border.

Diverse countryside and a wide range of activities: Mountain Biking, Via Ferrata, summer tobogganing, hiking, giant zip lining, fishing and whitewater sports make this resort an ideal location for a holiday with family or friends.
Stays from
€335
Rental from 04/09/21 11/09/21
T2/4 4 guests

At an altitude of 1430m, at the foot of the Col du Galibier mountain pass, the village resort in Valloire awaits your arrival! Valloire, with connection to the Valmeinier ski-area, offers 150km of slopes reaching up to an altitude of 2600m. The residence, situated at the foot of the slopes (walking distance from the ski-return site), just 200m from the ski lifts, and 1km from the centre (free shuttle in front of the residence), is made up of 2 groups of stone and wooden chalets with lifts (5 chalets per group). Each group of buildings has one chalet that houses the reception area and swimming pool.
Stays from
€250
Rental from 21/08/21 28/08/21
T2/4pers 4 guests

In a beautiful natural setting, La Plagne is a group of high-altitude resorts connected to one another by free shuttles. With direct connections to Les Arcs, the Paradiski ski-area is one of the largest in Europe and is suitable for the entire family! Just 20m from the slopes, in the centre of the resort, this residence and its indoor heated pool welcome you with comfortable, cosy, and well-equipped apartments, sectioned off within several chalets.
Stays from
€255
Rental from 21/08/21 28/08/21
T2/4pers 4 guests

Located

in the heart of the Savoie

region, at the foot of The Three Valleys ski area, the village of Brides les Bains is just

20 minutes away from Méribel on the Olympe cable

car. Thanks to this, the largest ski-area in the world is at your disposal.

Brides les Bains is a traditional

hot spring resort

where guests combine the pleasures of skiing and relaxation. This lively year-round resort offers a multitude of activities. 600m from the Olympe cable cars (free shuttle) and

300m from the resort centre

, the entirely renovated Cybèle residence offers accommodation with

an indoor heated swimming pool, jacuzzi, and fitness room.
Stays from
€265
Rental from 09/10/21 16/10/21
Studio 4 pers 4 guests

Located between the
Beaufortain
Valley and the Val d'Arly
, the Les Saisies resort has enjoyed an
international reputation
since it hosted the XVI Winter Olympics.
At Les Saisies, charming mountain landscape coexists in harmony with the dynamic infrastructure of available sporting activities. At an altitude of 1650m, the resort offers
beautiful panoramas of Mont-Blanc.
Stays from
€275
Rental from 04/09/21 11/09/21
Studio 2pers. 2 guests

In the heart of Haute-Tarentaise, Arc 1600 is a pedestrian-only resort with a family atmosphere. Connected to Bourg-Saint Maurice by the "Arc en Ciel" funicular railway, the Vanoise Express also links the Arc ski-area to La Plagne. Together these make up the Paradiski ski-area. With its ideal location in the heart of the resort, you may set off for a day's skiing on foot. Made up of comfortable, cosy, and well-equipped apartments, the residence offers: swimming pool, sauna, steam room, and optional spa packages.
Stays from
€320
Rental from 26/06/21 03/07/21
T2/4pers 4 guests

With its surrounding pastures and glaciers,
La
Plagne
is an
ideal spot to enjoy a change of scenery and a wide range of walking possibilities.

A
wide range of activities
is also on offer in La Plagne: hiking, mountain biking, horse riding, paragliding, kayaking, rafting... and summer skiing on the Bellecôte glacier. Other recreational facilities available at La Plagne include cinemas, ice rinks, bowling alleys, saunas, and steam rooms, ....
Stays from
€420
Rental from 03/07/21 10/07/21
T2/4 4 guests

A l'entrée de la station de Super Besse, la résidence Le Bois de la Reine profite d'un superbe emplacement. à 800m du centre de la station, des locations de VTT, du centre aquatique, des télécabines et des commerces. Cette résidence familiale dispose d'une piscine extérieure chauffée et d'un sauna, ainsi que 2 aires de jeux de pétanque.
Stays from
€423
Rental from 26/06/21 03/07/21
Studio 4/6pers 6 guests

Cette résidence de standing, aménagée en deux spacieux chalets, vous propose des appartements pouvant accueillir jusqu'à 8 personnes. Une piscine intérieure chauffée, un espace bien-être avec sauna et hammam sont à votre disposition.
Stays from
€504
Rental from 03/07/21 10/07/21
T2 Alcôve 6pers 6 guests

Just 8km from the centre of

Chamonix,
the Argentière resort is located next to both Switzerland and Italy.
This mountain village overlooks the Chamonix Valley, offering stunning views of Mont Blanc.
Argentière is a unique, authentic little slice of paradise that is overlooked by the Argentière glacier.
This diverse destination offers the visitor direct access to the heart of French cuisine, with its vineyards, quality produce, and AOC certifications served up in small local inns and Michelin-style restaurants.
Escape on holiday to an authentic region


Activities that will keep everyone satisfied

In Auvergne and Rhône-Alpes, you will find a variety of activities to discover, whether visiting with family or with friends. Do you love nature and the great outdoors? Walks and sporting activities in the mountains await you, offering unforgettable landscapes. Do you love culture, and want to discover the richness of the region's heritage? Enjoy the flavours of the local cuisine, the many cultural events and the regional architecture. For a moment of relaxation, discover the spas in Auvergne-Rhône-Alpes.
A luxury holiday residence in Auvergne-Rhône-Alpes

Nemea offers numerous holiday residences in the Auvergne-Rhône-Alpes region. Enjoy optimal comfort and a wide range of facilities for your holiday, with a luxury holiday rental. In winter and summer alike, our holiday residences invite you enjoy a holiday like no other, and to really get away from it all during your holidays.
Discover the Auvergne-Rhône-Alpes region and its charms with a Nemea holiday rental!