Book a family weekend with Nemea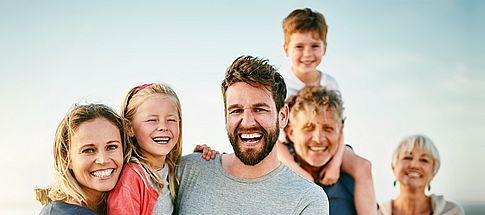 A family weekend
From €90 pour un séjour de 2 nuits at the residence Les Grands Rochers from 16/05 to 18/05.
Do you want to escape with your family for a weekend? Are you dreaming of an ideal place to go with your nearest and dearest to recharge your batteries? To make the most of a family weekend, there is nothing like a stay in a Nemea property in the Alps or Brittany.

Read more

Customer reviews
(2020)
4,05
2020
A few kilometres from Les Sables d'Olonne, Olonne-sur-Mer enjoys a strategic position with 250km of coastline split between magnificent beaches and dramatic cliffs. Olonne is a "green", lively, dynamic, and welcoming seaside resort where every guest will find the time to relax. Nature enthusiasts will enjoy the fine sand beaches, forests, and marinas, and for golf lovers, a variety of courses are at your disposal.
Stays from
€90
Rental from 16/05/20 18/05/20
Studio 4 pers 4 guests

Customer reviews
(1469)
3,95
1469
On the Emerald Coast and not far from Dinard, the village of Saint-Briac is a small marina town with several superb beaches and is the perfect spot for a day out. Just 17km from Saint-Malo and 40mins from Mont Saint-Michel, Saint-Briac-sur-Mer is one of the jewels of the Emerald Coast, combining water sports with the beauty of its countryside and numerous pedestrian pathways. This apartment rental on the Emerald Coast puts you in easy visiting distance of Saint-Briac, an ancient fishing village that has managed to preserve its old neighbourhoods and the beautiful narrow streets that surround its church. As well as fine sand beaches, Saint-Briac has a marina, an 18-hole golf course overlooking the sea, and numerous other activities.
Stays from
€100
Rental from 16/05/20 18/05/20
Studio 2 pers 2 guests

Customer reviews
(1280)
3,95
1280
At the edge of the Pays d'Iroise, midway between Brest and Le Conquet, Loc Maria enjoys a stunning geographical location at the heart of magnificent countryside with 7km of coastline and beaches.   A water-focused but nonetheless very diverse area, Le Finistère and the Breton coastline are known to be one of France's top tourist destinations.

Customer reviews
(1137)
3,85
1137
At the very edge of the Iroise Sea, the town of Plougonvelin holds firmly on to its Breton identity with its fine sandy beaches, jagged coastline, and islands that measure just a few nautical miles in width. Tucked away in the cove of Trez Hir, you find yourself immersed in an ocean of delights.

Customer reviews
(1060)
3,95
1060
Saint Pol de Léon ,a small, preserved coastal town in the Morlaix Bay, enjoys a breath-taking maritime landscape set against a backdrop of white sand beaches. In town, take the opportunity to marvel at the Early Gothic cathedral , the Kreisker chapel, a number of 16th and 17th century dwellings, or the Boutouiller megalith. Le Finistère with its fjords and north-coast inlets, its extreme, wild, and invigorating nature, its migrating bird populations. Along the coast, the hiking path allows for a spectacular view of the Channel, from Roscoff to the Pointe de Primel. Of all the beaches in the area, Sainte Anne is the most popular.

Customer reviews
(1832)
4,15
1832
NEW

 

- 

July and August, Mini-club (children 4-12 years) and Sport activities for teenss/adults

 

FREE

Between Pointe du Raz and Quimper, Audierne is a lively family seaside resort in southern Finistère. 

Audierne harbour is a hive of activity, and is a delight for pleasure sailors with its jetties located in the town centre. The lively quaysides are the perfect place for a stroll and for visiting the town's shops, restaurants and historical heritage to be found along its narrow streets. 

Audierne Bay offers magnificent fine sand beaches stretching as far as the eye can see where families will be able to enjoy walking at all times of the year.
Stays from
€120
Rental from 16/05/20 18/05/20
Maison 4pers 4 guests

Customer reviews
(1378)
3,85
1378
Situated near Dinard on the Emerald Coast, Saint Malo is an old Corsair city now designated an "Art and History Town" and boasting a renowned and dynamic year-round seaside resort. The town is an international sailing capital and received the official label "Sailing Resort" in 1989.

Wind your way around Saint Malo's picturesque roads and explore the charms of its city walls, its ancient ship-owner houses, and the "Fort National". Be sure not to miss the Saint Malo Great Aquarium, a hot spot for biodiversity where visitors can mingle with some of the rarest and most beautiful species in the world.

The town of Saint Malo and its surrounding areas offer a wide range of year-round opportunities for friends and families to relax together and recharge their batteries: golf, horse riding, hiking, thermal baths, water sports,…….
Stays from
€140
Rental from 16/05/20 18/05/20
T2/4pers. 4 guests

Customer reviews
(401)
3,9
401
With its ideal location between the Ecrins National Park and the Queyras Regional Park, the Résidence l'Aigle Bleu is the perfect base for numerous hikes and a variety of outdoor nature activities. Briançon, a historical art town fortified by Vauban, offers its rich heritage, temporary exhibitions, and a variety of entertainment opportunities throughout the year.

Customer reviews
(613)
3,75
613
At the heart of the Maurienne Valley, this resort, situated on a high-pasture plateau and bathed in sun, has breath-taking panoramas with a 360° view of the surrounding mountains. At the heart of the resort, the Chalets des Cimes offers panoramic views of the Aiguilles d'Arves mountain.

Customer reviews
(610)
3,8
610
A few kilometres from Megève, Flumet is a crossroads for tourists on the Route des Grandes Alpes. In the summer, at the heart of the town, a fully-equipped swimming and relaxation area blends in with the Arrondine recreation centre and its sporting facilities and children's games. Flumet also offers many other activities: walking, mountain biking, fishing,. . . and the summer season is broken up by several traditional festivals.
Benefit from a weekend to escape


Go green for a family weekend

High altitude landscapes, brilliant blue lakes and immense pine forests: welcome to paradise in the heart of the Alps. In our Haute Savoie properties in Samoëns, Châtel, Morillon and Contamines-Montjoie, you will appreciate the services available to you: indoor heated pool, sauna, gym, etc. During the day, you will enjoy the joys of hiking in nature, strolling along the marked trails, accessible to the whole family, to discover incredible natural sites, natural reserves, rivers and mountain lakes. Mountain biking, paragliding and even canyoning, there is no shortage of activities to entertain you.

Seaside relaxation for your family weekend

Head to the west of France for a family weekend! Head for Brittany, with its mild temperate climate and its wild, preserved Emerald, Pink Granite and Abers coasts, all are an invitation for relaxation with your family. History fans and food lovers, let yourselves be transported by the richness of Brittany's historic heritage and the flavours of its cooking. The unmissables: intra-muros Saint-Malo and the ramparts, the painting trail in Saint Briac, the Ouessant and Sein islands, the traditional fishing ports... without forgetting a gourmet break to taste Breton specialities: Kouign Amann cake, buckwheat pancakes, crêpes and caramels with salted butter.