Book your rental in the Grand Massif | Nemea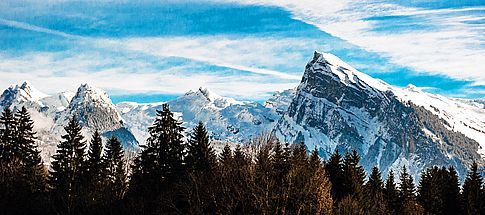 Book your rental in the Grand Massif
Enjoy the benefits of a break in Haute-Savoie, in the Grand Massif, combining rest and sports activities. Don't wait any longer to book your Nemea rental.
Read more
Partez ou soyez remboursés!
Customer reviews
(492)
4,15
492
Morillon is a traditional village in the Haute-Savoie region, in the very heart of the Grand Massif. One of the largest ski-areas in the French Alps. The cable car departure point in the village centre is just 5 minutes from the residence. In this village resort, family and friends can enjoy wonderful times together both in winter and in summertime. With 265km of slopes across 5 resorts in the Haute-Savoie region, connected to form one of the largest ski-areas in France, suitable for all levels. 94km of marked cross-country ski slopes and an ice-rink.
Flexible dates ?
Your destination is set
or
Flexible about your destination ?
Your dates are set
Book your rental in the Savoie


Do you dream of a nature holiday combining relaxation and sporting activities? Heading for the Grand Massif: the mountain is the ideal destination for fun and relaxation with family or friends in winter! Don't wait to book your Nemea rental, to enjoy all the benefits of a stay in the Haute-Savoie, in the Grand Massif.


Winter sports holiday: your rental in the Grand Massif
Experience big thrills this winter by heading to the Grand Massif in Haute-Savoie. Located in the heart of the Alps, between Chamonix and Geneva, the Grand Massif has peaks of 2500m. It is the second highest of the skiing areas in Haute-Savoie and an incredible playground for winter sports lovers!


Outdoor activities in the Grand Massif
Do you like an adventure and are you seeking big thrills during your winter holiday in the mountains? In the Grand Massif, there's no chance of you getting bored with all the fun activities on offer. On the Morillon pistes, make your way to Ze Marvel Safari, Ze KidzPark or Ze FunkyPark - fun areas to learn skiing, and suitable for all levels. Enjoy a new experience by trying out unusual activities... Skijoring offers you a unique horse-drawn skiing experience. Let the horse guide you through the snowy forest. An ideal activity for those who love nature and animals.
In Samoens, experience the fat bike, an electric mountain bike that provides an incredible riding experience. Sensations of freedom and ultimate winter sport enjoyment!


Relaxation at the resort
For a beautiful and laid back end to your stay, experience a half day's nordic walking. Using special walking sticks, you make your way through a wild, unspoiled and silent natural environment. Although this gentle activity makes use of every muscle in the body, it is suitable for both athletes and those who don't usually exercise.