Book a holiday residence in the Mediterranean during winter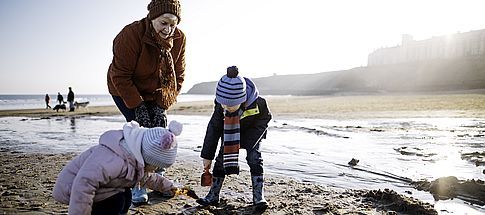 Book your winter holiday in the Mediterranean
A partir de €220 pour un séjour d'une semaine à la résidence Le Lido du 18/12 au 25/12.
Need some sea air? Go and breathe in the sea spray during a winter holiday in Cagnes-sur-Mer. During this season, holidays with your feet in the water are an opportunity to enjoy the coastline in complete serenity.
Lire la suite
Partez ou soyez remboursés!
Avis de nos clients
(1163)
3,9
1163
In the heart of the Côte d'Azur (between Nice and Cannes), Cagnes-sur-Mer is a diverse town that is home to a medieval village, a small fishing port, and the Renoir Museum. Life in this charming holiday destination is dictated by a variety of festivals (medieval festival, night-time beach walks. . . colourful markets, swimming, and other water activities. . . not to mention the horse racing season.
Séjour à partir de
Remise exceptionnelle
1 nuit offerte
€220
Location du 18/12/21 25/12/21
Studio 2 pers 2 personnes
Partez ou soyez remboursés!
Avis de nos clients
(720)
4,15
720
Ideally located only 20 metres from the beach, this air-conditioned residence opens onto a landscaped patio with a heated outdoor pool. During your stay, you will also have free access to the indoor pool, the gym, the hot-tub, and the sauna.

Séjour à partir de
€295
Location du 05/03/22 12/03/22
1-bedroom flat / 4 people 4 personnes
1- Effectuez une nouvelle recherche
Flexible sur vos dates ?
Votre destination est fixe
ou
Flexible sur votre destination ?
Vos dates sont fixes
Head for the sea this winter


Head to the Mediterranean for the winter holidays

The sea in winter? Make no mistake, it is the guarantee of an unforgettable stay! In the south of France, you can enjoy a relaxing holiday in a mild climate. Indeed, the mild Mediterranean climate is no legend. Even in winter, the sun's rays provide a healthy dose of vitamin D. Head towards Cagnes-sur-Mer. Here, calm reigns over the vast blue sea. And it provides a real sense of well-being. Unwind as you stroll along the 3.5 km of beaches bordering the village. Relax as you admire the glistening waves, the time of a stay in the Mediterranean.

Have fun during a winter break in the Mediterranean

Formerly a fishing village, today Cagnes-sur-Mer is a fully fledged seaside resort. Whatever the season, boating enthusiasts are spoilt for choice. Surfing, sailing, paddle boarding... there are a host of water sports possibilities. You can enjoy your favourite activities with complete peace of mind. Have you ever been scuba diving? Immerse yourself in a mysterious world with so much to discover: archaeological sites, shipwrecks, fauna... The seabed is exceptionally rich. There's nothing like a winter holiday in the Mediterranean for sailing and having fun. On the shores of the Mediterranean, you have an exceptional playground. You can explore the region at your leisure during your holiday in Côte d'Azur, as a couple or a family. You are sure to find the rental of your dreams, ensuring a memorable holiday and unforgettable memories.