VACAF Aquitaine: Discover the region with the family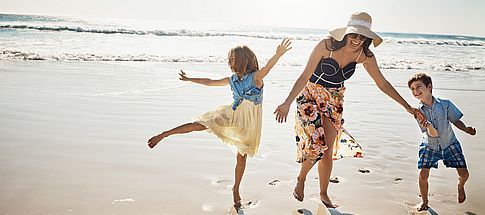 Enjoy a family holiday in Aquitaine in a VACAF certified holiday residence.
For your next holiday, do you fancy exploring Aquitaine with your family but are restricted by a limited budget? Enjoy a luxury rental while sticking to your budget, thanks to the VACAF certified Nemea holiday residences. Enjoy the charms of the region: unique landscapes along the coast, leisure, walks and relaxation await you. This is the perfect opportunity to make the most of your vacation rental in Aquitaine !

Read more
Partez ou soyez remboursés!
Customer reviews
(971)
3,6
971
Situated on the northern coast of the Ile d'Oléron, Saint Georges d'Oléron is the largest and oldest of the island's villages, bordered by 15km of beaches. The most renowned are the beaches of Plaisance, Gautrelle, and Sables Vignier, and Saint Georges d'Oléron also boasts 2 marinas, Le Douhet and Boyardville.
Flexible dates ?
Your destination is set
or
Flexible about your destination ?
Your dates are set
A family stay in Aquitaine: leisure and escapism for the whole family


Aquitaine: a region offering a host of activities

The charms of Aquitaine await you! Whether you are fond of nature, wide open spaces or you prefer the cities and their dynamism when on holiday, Aquitaine offers many activities to discover with your family. Take advantage of the many beaches along the coast to relax or, if this is not your style, enjoy the water activities and other thrills on offer. Afterwards, head off to the restaurants and bars in the region's towns and recharge by sampling the rich gastronomy of Aquitaine.
A VACAF certified holiday rental for your stay

Thanks to the VACAF certified Nemea holiday residences, you can enjoy a luxury holiday rental at an affordable price. Ideal for a family trip! Enjoy the comfort and quality of Nemea holiday residences, as well as the facilities on offer (depending on the location). Indoor and/or outdoor swimming pool, sauna or steam room, gym etc. The perfect recipe for a family holiday. Our last minute rentals in Nouvelle-Aquitaine are also available if you hadn't planned anything.
Don't hesitate any longer, discover the Aquitaine region in one of our VACAF certified holiday residences, and fill up on memories with your family.