Discover our most beautiful destinations in Brittany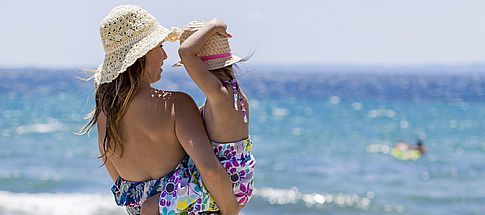 Your last minute holidays in Brittany
From €185 pour un séjour d'une semaine at the residence Bertheaume from 03/10 to 10/10.
Want to go on holiday? On a sudden impulse, you have decided to go to Brittany this summer. Are you looking for a last minute rental in Brittany? Nemea offers you a range of rentals to help you spend a pleasant holiday in Brittany this summer. Whatever you wish for: an apartment or house Don't wait to book!

Read more

Customer reviews
(1137)
3,85
1137
At the very edge of the Iroise Sea, the town of Plougonvelin holds firmly on to its Breton identity with its fine sandy beaches, jagged coastline, and islands that measure just a few nautical miles in width. Tucked away in the cove of Trez Hir, you find yourself immersed in an ocean of delights.
Stays from
€185
Rental from 03/10/20 10/10/20
T2/4pers 4 guests

Customer reviews
(1832)
4,15
1832
NEW

 

- 

July and August, Mini-club (children 4-12 years) and Sport activities for teenss/adults

 

FREE

Between Pointe du Raz and Quimper, Audierne is a lively family seaside resort in southern Finistère. 

Audierne harbour is a hive of activity, and is a delight for pleasure sailors with its jetties located in the town centre. The lively quaysides are the perfect place for a stroll and for visiting the town's shops, restaurants and historical heritage to be found along its narrow streets. 

Audierne Bay offers magnificent fine sand beaches stretching as far as the eye can see where families will be able to enjoy walking at all times of the year.
Stays from
€185
Rental from 03/10/20 10/10/20
Maison 4pers 4 guests

Customer reviews
(1060)
3,95
1060
Saint Pol de Léon ,a small, preserved coastal town in the Morlaix Bay, enjoys a breath-taking maritime landscape set against a backdrop of white sand beaches. In town, take the opportunity to marvel at the Early Gothic cathedral , the Kreisker chapel, a number of 16th and 17th century dwellings, or the Boutouiller megalith. Le Finistère with its fjords and north-coast inlets, its extreme, wild, and invigorating nature, its migrating bird populations. Along the coast, the hiking path allows for a spectacular view of the Channel, from Roscoff to the Pointe de Primel. Of all the beaches in the area, Sainte Anne is the most popular.
Stays from
€200
Rental from 19/09/20 26/09/20
T2/4pers 4 guests

Customer reviews
(1469)
3,95
1469
On the Emerald Coast and not far from Dinard, the village of Saint-Briac is a small marina town with several superb beaches and is the perfect spot for a day out. Just 17km from Saint-Malo and 40mins from Mont Saint-Michel, Saint-Briac-sur-Mer is one of the jewels of the Emerald Coast, combining water sports with the beauty of its countryside and numerous pedestrian pathways. This apartment rental on the Emerald Coast puts you in easy visiting distance of Saint-Briac, an ancient fishing village that has managed to preserve its old neighbourhoods and the beautiful narrow streets that surround its church. As well as fine sand beaches, Saint-Briac has a marina, an 18-hole golf course overlooking the sea, and numerous other activities.
Stays from
€200
Rental from 03/10/20 10/10/20
Studio 2 pers 2 guests

Customer reviews
(1280)
3,95
1280
At the edge of the Pays d'Iroise, midway between Brest and Le Conquet, Loc Maria enjoys a stunning geographical location at the heart of magnificent countryside with 7km of coastline and beaches.   A water-focused but nonetheless very diverse area, Le Finistère and the Breton coastline are known to be one of France's top tourist destinations.
Stays from
€205
Rental from 26/09/20 03/10/20
T2/4pers 4 guests

Customer reviews
(1378)
3,85
1378
Situated near Dinard on the Emerald Coast, Saint Malo is an old Corsair city now designated an "Art and History Town" and boasting a renowned and dynamic year-round seaside resort. The town is an international sailing capital and received the official label "Sailing Resort" in 1989.

Wind your way around Saint Malo's picturesque roads and explore the charms of its city walls, its ancient ship-owner houses, and the "Fort National". Be sure not to miss the Saint Malo Great Aquarium, a hot spot for biodiversity where visitors can mingle with some of the rarest and most beautiful species in the world.

The town of Saint Malo and its surrounding areas offer a wide range of year-round opportunities for friends and families to relax together and recharge their batteries: golf, horse riding, hiking, thermal baths, water sports,…….
Stays from
€205
Rental from 31/10/20 07/11/20
T2/4pers. 4 guests
Discover our most beautiful destinations in Brittany


Brittany will have you hooked!

This summer, head to Brittany! What a great idea, this beautiful region is full of treasures and surprises. With beauty to take your breath away, Brittany is renowned for its wild beaches, its hiking trails and its cultural, gastronomic and historical heritage. From the Mont St Michel Bay to the Emerald Coast and the Pink Granite Coast.

Discover the preserved coastline whose diversity of landscapes will leave you breathless. Make the most of your Breton break to visit Saint Malo and its ramparts, as well as Rennes and the Portes de Bretagne. Explore the Breton capital and its heritage: its castle gates and medieval streets revealing its history, its Thabor park for the beauty of its planted areas, the Lices market and its famous sausage galettes.


Book your Nemea stay in Brittany

Fancy Brittany? In Saint-Malo, Saint-Briac, Saint-Pol-de-Léon and Audierne, Nemea has apartments and houses to welcome you. Ideally located and very comfortable, be sure to spend relaxing holidays, giving you a change of scenery. Don't wait to book!