Discover the Parc Naturel Régional des Marais du Cotentin et du Bessin (Cotentin and Bessin Marshes Regional Nature Park).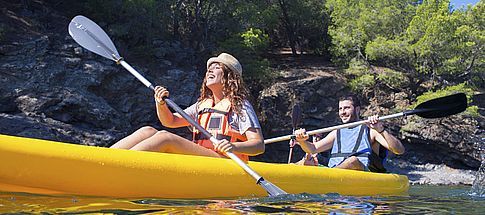 An unspoiled space waiting to be explored without further delay
A partir de €623 pour un séjour d'une semaine à la résidence Isles de Sola du 27/04 au 04/05.
During your holiday in Normandy, discover the Cotentin and Bessin Marshes Regional Nature Park. At the crossroads of the departments of La Manche and Calvados, the park covers an area of 150 communes, spread over 148,000 hectares. Composed mainly of marshes and polders, this unspoilt area offers a getaway set amongst nature, far removed from all the hassle of daily life.
Read more

Grandcamp-Maisy

Basse-Normandie
Sur la côte normande, face au charmant port de pêche de Grandcamp-Maisy, la résidence Les Isles de Sola est un superbe point de départ pour découvrir les plages du Débarquement et profiter des trésors du Calvados. Récemment réalisée dans le respect de l'architecture normande, elle bénéficie d'un emplacement d'exception sur le port.
Stays from
€623
Rental from 27/04/24 04/05/24
Studio 2 pers 2 guests
Flexible dates ?
Your destination is set
Start a search
or
Flexible about your destination ?
Your dates are set
Start a search
A thousand landscapes make up this little corner of Normandy.


As the seasons change, so do the faces of the marshlands.

In winter, the sky and the water merge on the horizon, and the marshes are covered with water. It is said that they "whiten" and the term 'Cotentin peninsula' takes on its full meaning. Visit Normandy and come and observe the many migratory birds straight from the Scandinavian countries. In the spring, the rivers return to their beds. In the vast meadows, fish give way to cows and horses. Explore the hiking trails on foot, by bike or on horseback, to enjoy the awakening of nature. In summer, enjoy a beautiful canoe trip, or the beautiful beaches along the coast. Autumn is the time to discover the Normandy region during a gourmet break. On the agenda: apple juice, wood-fired brioche, etc.
An ideal place for nature lovers

During your vacation rental in Normandy, the Park is a place not to be missed for adventurers and nature lovers. The park has an incredibly rich heritage. Step through the doors of castles and abbeys, manor houses and mud farms. A change of scenery guaranteed!