Discover the Occitania region on your holiday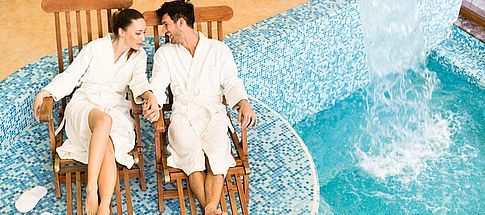 Occitania, a multifaceted region
From €170 pour un séjour d'une semaine at the residence La Soulane from 17/09 to 24/09.
This region in the south of France is made up of no fewer than 13 departments, forming a jigsaw puzzle of landscapes and natural sites. From Ariège to Lot via the Hautes-Pyrénées, Occitania offers the chance to enjoy the southern sun, for a dream holiday.
Discover highly diverse landscapes, from the imposing mountain ranges to the gently meandering Mediterranean coastline. Explore an extensive network of hiking trails, especially those at the heart of the six regional nature parks! It is a perfect opportunity to observe an unspoilt ecosystem.
Read more
Partez ou soyez remboursés!
Customer reviews
(1767)
4
1767
On the banks of Génos Lake and surrounded by greenery, the Résidence La Soulane is the perfect spot for all summer activities: hiking, paragliding, hang gliding, mountain biking, horse riding, fishing. . . not to mention the thermal spa centre in Balnéa, just a stone's throw away. You may also take this opportunity to explore the Louron Valley, with its rich thousand-year-old history and fascinating heritage. .
Stays from
€170
Rental from 17/09/22 24/09/22
Studio 2 pers 2 guests
Partez ou soyez remboursés!
Customer reviews
(768)
3,75
768
Tucked away in the greenery at the heart of the Pyrenees National Park, Peyragudes overlooks the Louron and Larboust valleys. This Pyrenees resort is an ideal holiday spot if you're interested in trying out a variety of sporting activities: hiking, climbing, horse riding, mountain biking, rafting, white-water rafting, paragliding… Peyragudes also offers to each and every one of its visitors a glimpse into its precious wildlife, with the opportunity to spot protected species such as bears and golden eagles.
Stays from
€235
Rental from 27/08/22 03/09/22
Studio 4 pers 4 guests
Partez ou soyez remboursés!
Customer reviews
(397)
3,7
397
Against a magnificent backdrop of mountains, Peyragudes is a small, lively resort in the Pyrenees, ideally situated for hiking or for exploring the heritage of the Louron Valley.
Stays from
€235
Rental from 27/08/22 03/09/22
Studio 4 pers 4 guests
Partez ou soyez remboursés!
Customer reviews
(1080)
4,05
1080
Ax les Thermes is a hot spring resort with 80 springs that are known to have beneficial properties. Situated in the heart of the Ariège Pyrenees in the Midi-Pyrénées region, Ax offers a geographical location that boasts amazing panoramic views, forests, and architectural heritage.
Stays from
€280
Rental from 03/09/22 10/09/22
Studio 2 pers 2 guests
Partez ou soyez remboursés!
Customer reviews
(501)
4
501
At the edge of the Spanish border, Bonascre is a great starting point for a number of magnificent hikes. This destination will allow to explore, on foot or on horseback, the Ax and Chioula Valleys and the Orlu National Wildlife Reserve, and to enjoy a variety of sporting activities.
Stays from
€290
Rental from 20/08/22 27/08/22
Studio 2 pers 2 guests

Le domaine des Cazelles à Carjac vous accueille dans ses maisonnettes du T2 au T4 pouvant accueillir jusqu'à 8 personnes. La résidence vous offre de belles prestations, un court de tennis, une piscine extérieure et une aire de jeux pour vos enfants.

Stays from
Exceptional discount
-10%
€255 €229.50
Rental from 10/09/22 17/09/22
T2/4pers Duplex 4 guests

Au sein du complexe Pic du Midi-Tourmalet, la résidence est composée de 10 petits bâtiments à l'architecture pyrénéenne alliant bois et pierre. L'été, la résidence bénéficie de son orientation plein sud au cœur de la zone pastorale (moutons, vaches et lamas en liberté). A proximité du parc national et aux portes de la réserve naturelle du Néouvielle, La Mongie se situe sur la route historique du Tourmalet depuis 1920 pour le Tour de France et constitue le point de départ de nombreuses randonnées et excursions pour visiter les grands sites des Pyrénées (Le Pic du Midi, Le Cirque de Gavarnie, Le Lac de Payolle, Cauterets-Pont d'Espagne, Lourdes…). La Mongie est une station sportive !

Stays from
€497
Rental from 20/08/22 27/08/22
T2/4pers 4 guests
The region of Occitania, your wellness and tourism destination


Relax in the Occitane thermal waters


Occitania is one of the most remarkable thermal regions! Take advantage of a stay to recharge your batteries. Sample the pleasure of a thalassotherapy session in the Camargue, or a thermal SPA in the region. Let the waters, loaded with trace elements, take care of you, providing an unparalleled sense of well-being and serenity within a lavish setting.

Enjoy the many unspoiled tourist sites


Step back in time by visiting the region's many historic tourist sites. Retrace the steps of the first men by visiting prehistoric caves decorated with rock engravings, such as those in Niaux and Pech Merle Cave. Let yourself be carried away by the charm of medieval cities such as Rocamadour or Carcassonne, admire the architecture and take part in historical reconstructions, for a truly unique break.

Do you want some respite from the summer heat? Head down below the surface and explore the region's caves and chasms. An authentic territory, rich in history, awaits you!