Find a rental for your spa break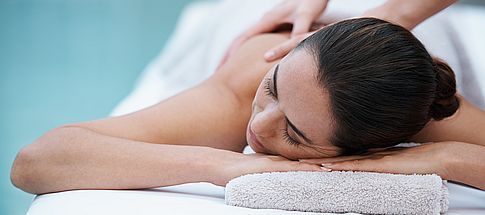 Spa Special Offer
So you're heading on a spa break and are looking for a holiday residence to rent in the mountains? Discover the comfort and hospitality of Nemea holiday residences, to round off your stay in the spa of your choice to perfection.
Read more


Partez ou soyez remboursés!
Bonascre

Midi-Pyrénées
Customer reviews
(607)
4
607
At the edge of the Spanish border, Bonascre is a great starting point for a number of magnificent hikes. This destination will allow to explore, on foot or on horseback, the Ax and Chioula Valleys and the Orlu National Wildlife Reserve, and to enjoy a variety of sporting activities.
Stays from
Early Booking
-20%
until 13/04/24
€270 €216
Rental from 22/06/24 29/06/24
Studio 2 pers 2 guests


Partez ou soyez remboursés!
Ax les Thermes

Midi-Pyrénées
Customer reviews
(1480)
4,1
1480
Ax les Thermes is a hot spring resort with 80 springs that are known to have beneficial properties. Situated in the heart of the Ariège Pyrenees in the Midi-Pyrénées region, Ax offers a geographical location that boasts amazing panoramic views, forests, and architectural heritage.
Stays from
€260
Rental from 08/06/24 15/06/24
Studio 2 pers 2 guests


Partez ou soyez remboursés!
Font Romeu

Languedoc-Roussillon
Customer reviews
(881)
4
881
Situated in the heart of the Regional Natural Park of the Catalan Pyrenees, between France and Spain, Font-Romeu is a natural playground that provides a wide variety of outdoor activities: footpaths or bike trails (mountain bikes), horse riding, climbing, paragliding,… You can also visit the solar furnace in Odeillo, the historic citadel of Mont-Louis, or the region's various Roman churches, or simply appreciate the peace and quiet of the Eastern Pyrenees.
Stays from
€285
Rental from 08/06/24 15/06/24
Studio 4 pers 4 guests
Flexible dates ?
Your destination is set
Start a search
or
Flexible about your destination ?
Your dates are set
Start a search
Make use of Nemea holiday residences during your spa break


Prolong the effects of your spa treatment with the comfort of Nemea's holiday residences.


Joint-related, dermatological, respiratory... There are many reasons to have a spa treatment One thing is sure, to make the most of the benefits offered by the spa break, you need a comfortable and well-equipped place to stay. In fact, a spa break can actually be tiring for the body. You will need to rest. So choose accommodation close to your spa facility so that you don't waste energy on the round trips.

Choosing to rent in a holiday residence can be an economical solution. Having said that, depending on when you are going, don't leave it late to book. It is, for example, advisable to make your booking as soon as you receive approval from the French social security for your treatment.

If you want a member of your family or a friend to accompany you during your treatment, the holiday residence can accommodate them too. Each of you will keep your independence and can meet up for meals or to socialise.

Nemea can offer ideally located holiday residences in spa towns. For example, the Les Grands Ax holiday residence in Ax Les Thermes, is very popular with those on a spa break. Located in the Ariège, in the Midi-Pyrenees, it offers those on a spa break a pleasant place to stay while enjoying their treatments. Be sure to check availability and rates.