Find a rental for your spa break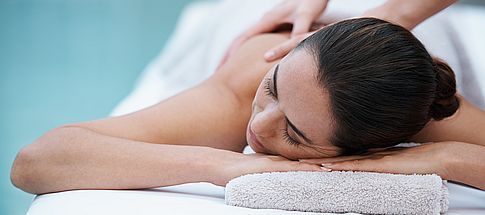 Spa Special Offer
Are you going on a spa break and looking for a property to rent in the mountains? Discover the comfort and welcome offered by Nemea to make your spa resort stay, the ideal break.

Read more

Customer reviews
(389)
4
389
At the edge of the Spanish border, Bonascre is a great starting point for a number of magnificent hikes. This destination will allow to explore, on foot or on horseback, the Ax and Chioula Valleys and the Orlu National Wildlife Reserve, and to enjoy a variety of sporting activities.
Stays from
Early Booking
-20%
until 15/05/20
€260 €208
Rental from 27/06/20 04/07/20
Studio 2 pers 2 guests

Customer reviews
(584)
3,95
584
Situated in the heart of the Regional Natural Park of the Catalan Pyrenees, between France and Spain, Font-Romeu is a natural playground that provides a wide variety of outdoor activities: footpaths or bike trails (mountain bikes), horse riding, climbing, paragliding,… You can also visit the solar furnace in Odeillo, the historic citadel of Mont-Louis, or the region's various Roman churches, or simply appreciate the peace and quiet of the Eastern Pyrenees.
Stays from
€175
Rental from 12/09/20 19/09/20
Studio 4 pers 4 guests

Customer reviews
(668)
3,9
668
The Chalets d'Estive in Cauterets. At the edge of the Pyrenees National Park, Cauterets lives in harmony alongside some of the highest-ranked natural sites in France: the Pont d'Espagne, Gaube Lake, and the Oulettes Valley. The huge Vignemale Summit, which reaches 3298m, and the Marcadau Valley are breath-taking spots for hikers of all levels.
Stays from
€245
Rental from 06/06/20 13/06/20
Studio 4 pers 4 guests

Customer reviews
(758)
4,05
758
Ax les Thermes is a hot spring resort with 80 springs that are known to have beneficial properties. Situated in the heart of the Ariège Pyrenees in the Midi-Pyrénées region, Ax offers a geographical location that boasts amazing panoramic views, forests, and architectural heritage.
Stays from
€275
Rental from 27/06/20 04/07/20
Studio 2 pers 2 guests
Benefit from Nemea properties during your spa


Prolong the effects of your spa with the comfort of Nemea's properties.


Joints, skin conditions, respiratory complaints... There are various reasons to take a spa break. One thing is sure, to make the most of the benefits offered by the spa break, you need a comfortable and well-equipped place to stay. In fact, a spa break can be tiring for the body. You will need to rest. Therefore, choose a rental property near your spa centre so you don't use up all your energy on travel.

Choosing a rental in a property can be a budget solution. Having said that, depending on when you are going, don't leave it late to book. It is, for example, advisable to book your property as soon as you receive approval from the French social security for your treatment.

If you want a member of your family or a friend to accompany you during your treatment, the property can accommodate them too. Each of you will keep your independence and can meet up for meals or another time to chat.

Nemea can offer complexes ideally located in spa towns. For example, the Les Grands Ax property in Ax Les Thermes, is very popular with those on a spa break. Located in the Ariège, in the Midi-Pyrenees, it will allow you to find a pleasant place to live during the time of your treatment. Don't hesitate to consult the availability and tariffs.