Holiday idea: book your 2018 Easter holidays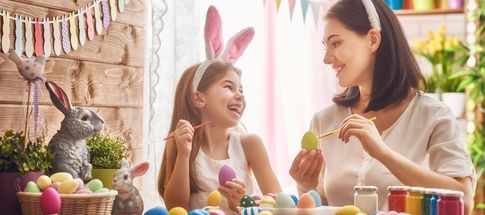 EASTER HOLIDAYS
After the winter, enjoy the Easter weekend with a short break. Book one of our Nemea properties to benefit from relaxation and to recharge your batteries before the next holidays! Nemea special offers are for just that!

Read more

Customer reviews
(885)
3,8
885
In the heart of the Côte d'Azur (between Nice and Cannes), Cagnes-sur-Mer is a diverse town that is home to a medieval village, a small fishing port, and the Renoir Museum. Life in this charming holiday destination is dictated by a variety of festivals (medieval festival, night-time beach walks. . . colourful markets, swimming, and other water activities. . . not to mention the horse racing season.
Stays from
Exceptional discount
-20%
€405 €324
Rental from 18/04/20 25/04/20
Studio 2 pers 2 guests

La résidence Néméa appart'hotel  est située à seulement quelques minutes à pied de la Place Stanislas. Découvrez les charmes de Nancy à travers son ensemble architectural du XVIIIème siècle, inscrit depuis 1983 par l'UNESCO au Patrimoine Mondial de l'Humanité ! Nancy enchante également par la richesse de ses musées, ses monuments du Moyen-âge au XXIe siècle, en passant par le classicisme de la Place Stanislas et par l'Art Nouveau, la ville a en effet été un des berceaux du mouvement Art Nouveau. Nancy est une ville de parcs et de jardins : elle cultive un héritage botanique légué par son passé. Une promenade dans ses espaces verts vous permettra de revivre les grandes périodes qui ont marqué l'histoire de cette ville : parc de la pépinière, parc Ste Marie, Parc Olry… . Enfin, elle est aussi une étape idéale vers le Luxembourg et la Belgique.
Stays from
€366
Rental from 04/04/20 11/04/20
Studio 2 pers 2 guests

La résidence Green Side se trouve à 10 minutes en voiture des belles plages de sable de la Côte d'Azur. Vous pourrez rejoindre aussi le Palais des festivals de Cannes et la Promenade des Anglais de Nice en seulement 15 minutes. Enfin elle est un point idéal pour un grand nombre d'excursions dans l'arrière pays provençal ou sur la Côte d'Azur tel que : le village pittoresque de Valbonne, les verreries de Biot, les poteries de Vallauris, les parfums de Grasse, le Marineland à Antibes…
Stays from
€371
Rental from 04/04/20 11/04/20
Studio 2 pers 2 guests

Partez à la découverte de Strasbourg ! Strasbourg, capitale de l'Europe et de l'Alsace, possède un patrimoine historique et architectural qui en fait la ville la plus riche d'Alsace.
Son centre-ville fait partie du patrimoine mondial de L'UNESCO. De plus, les musées de la ville sont particulièrement riches et intéressants.
Strasbourg est bien évidemment incontournable non seulement pour ses monuments, mais aussi pour saisir les différents visages de l'Alsace et des Alsaciens.

Stays from
€371
Rental from 18/04/20 25/04/20
Chambre SMART - 1 pers 1 guests

Located a few minutes away by foot of the city center and the VINCI International Convention Center, in front of train station and the shops, this residence is ideally located will entirely meet your needs.
Stays from
€389
Rental from 25/04/20 02/05/20
Studio 2 pers. 2 guests

Une résidence tout confort à 5 km de l'Aéroport de Blagnac et à 8 km de la célèbre place du Capitole. Profitez d'un sauna, d'un hammam, d'une salle de sport et d'un espace de massage pendant vos moments détente à la résidence.
Stays from
€390
Rental from 25/04/20 02/05/20
Studio 2 pers 2 guests

Une résidence 3 étoiles située au cœur du quartier Saint-Martin du Touch, profitez d'un sauna, hammam, d'une salle de sport ainsi que d'une grande piscine couverte chauffée pour vous détendre après vos longues journées touristiques.
Stays from
€429
Rental from 25/04/20 02/05/20
Studio 2 pers 2 guests

Aussi bien pour vos étapes d'affaires que pour vos vacances, cette résidence hôtelière avec piscine intérieure chauffée et salle de fitness vous propose 88 logements entièrement équipés et meublés pour votre confort, du studio au 2 pièces pouvant accueillir de 1 à 4 personnes.

Stays from
€539
Rental from 18/04/20 25/04/20
Chambre Exécutive Double - 2 Pers 2 guests

Customer reviews
(401)
3,9
401
With its ideal location between the Ecrins National Park and the Queyras Regional Park, the Résidence l'Aigle Bleu is the perfect base for numerous hikes and a variety of outdoor nature activities. Briançon, a historical art town fortified by Vauban, offers its rich heritage, temporary exhibitions, and a variety of entertainment opportunities throughout the year.

Customer reviews
(389)
4
389
At the edge of the Spanish border, Bonascre is a great starting point for a number of magnificent hikes. This destination will allow to explore, on foot or on horseback, the Ax and Chioula Valleys and the Orlu National Wildlife Reserve, and to enjoy a variety of sporting activities.
Holidays at Easter


Why go on holiday at Easter?

Before the long summer holidays, taking a few days rest at Easter is ideal to unwind. The days will be longer, the temperatures mild, and tourist spots will not yet be too crowded. You will already be able to have a snack outside and stroll around peacefully.

Where should you go at Easter?

Go to the sea: Brittany, Landes, Basque country or the Côte d'Azur will welcome you with mild temperatures for pleasant walks, even a dip in the sea when the weather allows.

If you prefer the mountains, the ski resorts are still open in the Alps, Jura or Pyrenees. It is an opportunity to ski without the crowds you find in the high winter season, on quality snow, but usually in generous sunshine. If you prefer mountain hikes, it is also a very pleasant time to explore the enchanting natural environment.

The countryside and the town can both be a source of rest or a place for various activities: bucolic walks or museum visits, boat trips or chateau tours.

One thing is sure: you are certain to find the ideal destination among our properties, at a low cost: Nemea regularly offers last minute discounts so that you can benefit from a real holiday, even if it's unexpected. Wait no longer, choose the destination that you fancy and make the most of our special offers!