Holiday idea: book your 2018 Easter holidays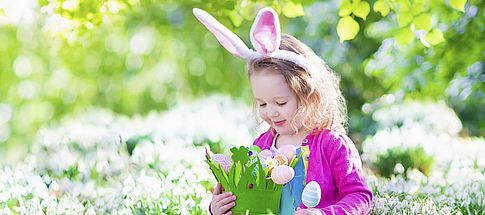 EASTER HOLIDAYS
After the winter, enjoy the Easter weekend with a short break. Book one of our Nemea properties to benefit from relaxation and to recharge your batteries before the next holidays! Nemea special offers are for just that!

Read more

Customer reviews
(277)
3.95
277
With its ideal location between the Ecrins National Park and the Queyras Regional Park, the Résidence l'Aigle Bleu is the perfect base for numerous hikes and a variety of outdoor nature activities. Briançon, a historical art town fortified by Vauban, offers its rich heritage, temporary exhibitions, and a variety of entertainment opportunities throughout the year.

Customer reviews
(513)
3.9
513
In the heart of the Côte d'Azur (between Nice and Cannes), Cagnes-sur-Mer is a diverse town that is home to a medieval village, a small fishing port, and the Renoir Museum. Life in this charming holiday destination is dictated by a variety of festivals (medieval festival, night-time beach walks. . . colourful markets, swimming, and other water activities. . . not to mention the horse racing season.

Customer reviews
(239)
4
239
At the edge of the Spanish border, Bonascre is a great starting point for a number of magnificent hikes. This destination will allow to explore, on foot or on horseback, the Ax and Chioula Valleys and the Orlu National Wildlife Reserve, and to enjoy a variety of sporting activities.

Customer reviews
(480)
3.95
480
Ax les Thermes is a hot spring resort with 80 springs that are known to have beneficial properties. Situated in the heart of the Ariège Pyrenees in the Midi-Pyrénées region, Ax offers a geographical location that boasts amazing panoramic views, forests, and architectural heritage.

Customer reviews
(608)
3.85
608
Connected to the mainland by a bridge, Oléron is a magical place for nature lovers and water sport enthusiasts. Situated just opposite La Rochelle, Ile d'Oléron is the largest French island on the Atlantic coast, with 90km of coastline and huge stretches of fine sand beaches. Your rental property on the Ile d'Oléron is in easy visiting distance of:  oyster farms and a chance to sample the famous Marennes d'Oléron oysters, the island's bird sanctuary, the Château d'Oléron and its citadel, sea trips to Fort Boyard, Ile d'Aix, and La Rochelle.

Customer reviews
(506)
3.45
506
Situated on the northern coast of the Ile d'Oléron, Saint Georges d'Oléron is the largest and oldest of the island's villages, bordered by 15km of beaches. The most renowned are the beaches of Plaisance, Gautrelle, and Sables Vignier, and Saint Georges d'Oléron also boasts 2 marinas, Le Douhet and Boyardville.

Customer reviews
(895)
3.95
895
At the edge of the Pays d'Iroise, midway between Brest and Le Conquet, Loc Maria enjoys a stunning geographical location at the heart of magnificent countryside with 7km of coastline and beaches.   A water-focused but nonetheless very diverse area, Le Finistère and the Breton coastline are known to be one of France's top tourist destinations.

Customer reviews
(648)
3.7
648
At the very edge of the Iroise Sea, the town of Plougonvelin holds firmly on to its Breton identity with its fine sandy beaches, jagged coastline, and islands that measure just a few nautical miles in width. Tucked away in the cove of Trez Hir, you find yourself immersed in an ocean of delights.

Customer reviews
(688)
4
688
Saint Pol de Léon ,a small, preserved coastal town in the Morlaix Bay, enjoys a breath-taking maritime landscape set against a backdrop of white sand beaches. In town, take the opportunity to marvel at the Early Gothic cathedral , the Kreisker chapel, a number of 16th and 17th century dwellings, or the Boutouiller megalith. Le Finistère with its fjords and north-coast inlets, its extreme, wild, and invigorating nature, its migrating bird populations. Along the coast, the hiking path allows for a spectacular view of the Channel, from Roscoff to the Pointe de Primel. Of all the beaches in the area, Sainte Anne is the most popular.

Customer reviews
(685)
3.5
685
Just a few kilometres from the Pont du Gard, Sauve is a medieval village that is rich in history, as you can see from its 16th Century Pont Vieux bridge, its city walls and ruins, fortified gates, vaults, tall medieval towers, and last but not least, its Hôtel de la Monnaie. From your rental property in the Gard region, explore Nîmes, the Pont de Gard, Alès, Le Vigan,. . . . and choose from a wide range of sightseeing opportunities: visit the fork factory, where utensils are made out of hackberry wood, or the Silk Museum in Saint Hippolyte Du Fort.
Holidays at Easter


Why go on holiday at Easter?

Before the long summer holidays, taking a few days rest at Easter is ideal to unwind. The days will be longer, the temperatures mild, and tourist spots will not yet be too crowded. You will already be able to have a snack outside and stroll around peacefully.

Where should you go at Easter?

Go to the sea: Brittany, Landes, Basque country or the Côte d'Azur will welcome you with mild temperatures for pleasant walks, even a dip in the sea when the weather allows.

If you prefer the mountains, the ski resorts are still open in the Alps, Jura or Pyrenees. It is an opportunity to ski without the crowds you find in the high winter season, on quality snow, but usually in generous sunshine. If you prefer mountain hikes, it is also a very pleasant time to explore the enchanting natural environment.

The countryside and the town can both be a source of rest or a place for various activities: bucolic walks or museum visits, boat trips or chateau tours.

One thing is sure: you are certain to find the ideal destination among our properties, at a low cost: Nemea regularly offers last minute discounts so that you can benefit from a real holiday, even if it's unexpected. Wait no longer, choose the destination that you fancy and make the most of our special offers!