Holidays by the sea in Charente-Maritime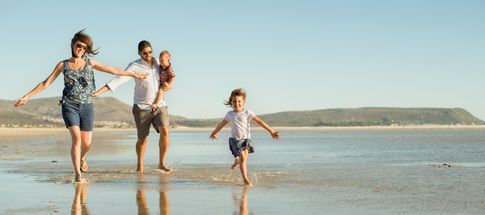 Holidays and weekend breaks in Nouvelle Aquitaine
Summer and winter, the seaside is an ideal destination for a holiday. Synonymous with escape, it allows you to enjoy a host of activities: swimming, boating, walking, fishing.... A rental in Nouvelle-Aquitaine allows you to discover some truly charming destinations: Royan, La Rochelle, Ile de Ré, Rochefort.... You're spoilt for choice! Thanks to its exceptional climate, the department of Charente-Maritime is perfectly suited for an excellent holiday. With Nemea, you can easily find a rental on the seafront.

Read more

Saint-Palais-sur-mer

Poitou-Charentes
A lively seaside resort on the Atlantic coast, a stone's throw from Royan, in a mild, sunny climate, Saint-Palais-sur-mer invites you to spend a relaxing holiday enjoying its fine sand beaches, 16 hectare recreation park, and magnificent 900 hectare pine forest.
The residence is currently fully booked.
Prepare your next vacation with one of our advisers
Be called back
OR
Be notified of our next
availability
Flexible dates ?
Your destination is set
Start a search
or
Flexible about your destination ?
Your dates are set
Start a search
A holiday with your feet in the water


From Royan to Saint Trojan, discover the Charente coastline.

The Charente coastline boasts several famous seaside resorts. Royan is the place to go if you're looking for great sandy beaches. 2 km long, the Grande-Conche beach is suitable for families and the disabled. Near La Rochelle, the large Châtelaillon-Plage beach is worth a visit. The waterfront allows you to enjoy the view of Fort-Boyard and the Ile de Ré bridge. Gatseau beach in Saint-Trojan is bordered by a forest, creating an authentic and wild location. 
Discover the islands of Ré and Oleron

The islands of Charente-Maritime have exceptional beaches. To the south of the island of Ré, the beach of Trousse Chemise offers an incredible setting for fans of kitesurfing. At La Couarde-sur-mer, beaches bordered by dunes and pine trees create a most pleasant environment. On the Ile d'Oléron, the beaches of Les Huttes and Les Bonnes are ideal playgrounds for sports enthusiasts. To the east, the sea is less choppy, making it the perfect spot for families. The beach of Les Saumonards is known to be one of the prettiest beaches on the island.