La Vendée, une destination de vacances de choix même en last minute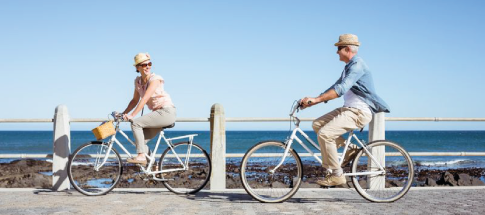 Trouver une location de vacances au dernier moment
Vous avez tergiversé, mais ça y est, cette fois c'est sûr vous souhaitez partir vous aérer quelque part ? Sachez que même quelques jours avant votre départ, il est possible de trouver une location de vacances. En effet, de nombreux professionnels du tourisme, agences, hôtels et résidences, proposent des idées de séjour et des locations de dernière minute à la mer . Pour être certain de trouver, il est tout de même conseillé de vous tourner vers des territoires un peu plus confidentiels, ceux qui ne vous viendraient pas forcément spontanément à l'esprit, et qui pourtant offrent un cadre de vacances très agréable. C'est le cas notamment de départements tels que la Vendée ou la Loire-Atlantique. Les Sables-d'Olonne, La Roche-sur-Yon, Nantes, Guérande, Pornic ou Pornichet qui regorgent de trésors à visiter entre amis, en famille ou en amoureux. Un peu moins fréquentés, mais tout aussi beaux, ces territoires disposent d'un grand nombre de locations de vacances de dernière minute . Nous allons vous aider à mieux les connaître et à faire votre choix.

Read more
Partez ou soyez remboursés!
Customer reviews
(2485)
4,05
2485
A few kilometres from Les Sables d'Olonne, Olonne-sur-Mer enjoys a strategic position with 250km of coastline split between magnificent beaches and dramatic cliffs. Olonne is a "green", lively, dynamic, and welcoming seaside resort where every guest will find the time to relax. Nature enthusiasts will enjoy the fine sand beaches, forests, and marinas, and for golf lovers, a variety of courses are at your disposal.
Stays from
€185
Rental from 24/09/22 01/10/22
Studio 4 pers 4 guests

Dans un parc de 4 hectares, en lisière du golf de Saumur, la résidence Le Domaine du Golf sera le point de départ idéal pour découvrir Saumur et sa région. Entre histoire, art équestre, vignoble et troglodytes, la région se découvre en suivant les bords de Loire. Pour vous ressourcer, profitez de l'accès à la piscine couverte chauffée de la résidence.
Stays from
€315
Rental from 05/02/22 12/02/22
Cottage Confort 1 pièce 3 personnes 3 guests

Bordered by the wild Atlantic coastline and bathed in sunshine, Talmont-Saint-Hilaire is sandwiched between the land and the sea of the south of the Vendée region.
Flexible dates ?
Your destination is set
or
Flexible about your destination ?
Your dates are set
Louer au dernier moment et sautez dans un train


La Vendée, une destination de vacances de choix même en last minute