Go on holiday with your whole clan this winter!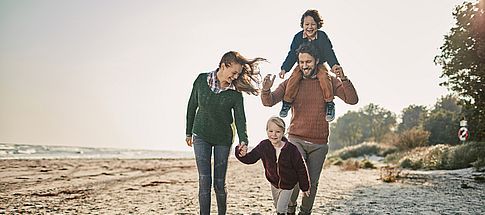 LARGE CAPACITY PROPERTIES
Do you want to gather your whole tribe together for a few days for a winter holiday? Nemea holiday residences offer large capacity accommodation for up to 8 people or more.
Read more

Customer reviews
(1147)
3,85
1147
At the very edge of the Iroise Sea, the town of Plougonvelin holds firmly on to its Breton identity with its fine sandy beaches, jagged coastline, and islands that measure just a few nautical miles in width. Tucked away in the cove of Trez Hir, you find yourself immersed in an ocean of delights.
Stays from
Early Booking
-10%
until 01/12/20
€165 €148.50
Rental from 02/01/21 09/01/21
T2/4pers 4 guests

Customer reviews
(1238)
3,95
1238
Génos Lake, one of the most beautiful spots in the Pyrenees mountains, is an idyllic setting for your stay in the Louron Valley. Loudenvielle is a typical small village, ideal for a holiday that combines skiing with relaxation at the Balnéa spa centre.
Stays from
€155
Rental from 26/09/20 03/10/20
Studio 2 pers 2 guests

Customer reviews
(610)
3,8
610
A few kilometres from Megève, the village resort of Flumet is at the very heart of the Upper Val d'Arly-Mont Blanc region. The ski-area brings together the resorts at Flumet, Notre Dame de Bellecombe, Crest Voland/Cohennoz, Praz sur Arly, and Les Saisies, where authenticity, a respect for nature, and a variety of sporting facilities come together in complete harmony.
Stays from
€175
Rental from 22/08/20 29/08/20
T2/4pers 4 guests

Customer reviews
(2043)
4,05
2043
A few kilometres from Les Sables d'Olonne, Olonne-sur-Mer enjoys a strategic position with 250km of coastline split between magnificent beaches and dramatic cliffs. Olonne is a "green", lively, dynamic, and welcoming seaside resort where every guest will find the time to relax. Nature enthusiasts will enjoy the fine sand beaches, forests, and marinas, and for golf lovers, a variety of courses are at your disposal.
Stays from
€175
Rental from 26/09/20 03/10/20
Studio 4 pers 4 guests

Customer reviews
(1034)
3,7
1034
At the heart of the Portes du Soleil, Châtel offers privileged access to this larger ski-area, with 650km of slopes (12 resorts come together: Avoriaz, Morzine, Montriond, Le Gets, St Jean d'Aulps, Abondance, Châtel, and 4 Swiss resorts).

Situated in the Abondance Valley, a stone's throw from Switzerland and from Lake Léman, Châtel is a charming village resort that combines tradition, conviviality, and the gentle things in life.
Stays from
€175
Rental from 12/09/20 19/09/20
T2/4pers 4 guests

Customer reviews
(1008)
3,8
1008
At the foot of Mont Blanc, Samoëns, village resort par excellence, is connected to the fifth largest ski-area in France: The Grand Massif. A paradise for skiing beginners and freeriders, Samoëns offers a multitude of ways to have fun in the snow.
Stays from
€190
Rental from 05/09/20 12/09/20
Studio 4 pers 4 guests

Customer reviews
(674)
3,7
674
Beginning at the Col de Peyresourde, Peyragudes welcome you on both of its mountain sides, offering downhill enthusiasts a wide range of thrills in a majestic winter setting. Situated within a vast ski-area, this resort is an invitation to try out a number of Nordic activities: Sled-dog rides, cross-country skiing, snowshoeing…With 60km of slopes, including 5 green, 20 blue, 20 red, and 4 black, Peyragudes/Val Louron is one of the most beautiful ski-areas in the Hautes-Pyrénées region.
Stays from
€200
Rental from 29/08/20 05/09/20
Studio 2 pers 2 guests

Customer reviews
(202)
4,2
202
At the foot of Mont Blanc, Les Contamines Montjoie with its 1164m altitude offers all of the richness, charm, and personality of a mountain village resort. In the winter, the entire family will fall in love with the 1200 to 2500m high ski-area, adapted for all types of downhill activity. With 120km of slopes, including 9 green, 12 blue, 16 red, and 10 black, it is suitable for beginner and experienced skiers.  One entrance ticket allows access to 3 Haute-Savoie ski-areas, 121 ski lifts, and 420km of slopes.  26km of cross-country ski slopes split up into four loops.
Stays from
€200
Rental from 05/09/20 12/09/20
T2/4pers 4 guests

Customer reviews
(1282)
3,95
1282
At the edge of the Pays d'Iroise, midway between Brest and Le Conquet, Loc Maria enjoys a stunning geographical location at the heart of magnificent countryside with 7km of coastline and beaches.   A water-focused but nonetheless very diverse area, Le Finistère and the Breton coastline are known to be one of France's top tourist destinations.
Stays from
€205
Rental from 26/09/20 03/10/20
T2/4pers 4 guests

Customer reviews
(1405)
3,85
1405
Situated near Dinard on the Emerald Coast, Saint Malo is an old Corsair city now designated an "Art and History Town" and boasting a renowned and dynamic year-round seaside resort. The town is an international sailing capital and received the official label "Sailing Resort" in 1989.

Wind your way around Saint Malo's picturesque roads and explore the charms of its city walls, its ancient ship-owner houses, and the "Fort National". Be sure not to miss the Saint Malo Great Aquarium, a hot spot for biodiversity where visitors can mingle with some of the rarest and most beautiful species in the world.

The town of Saint Malo and its surrounding areas offer a wide range of year-round opportunities for friends and families to relax together and recharge their batteries: golf, horse riding, hiking, thermal baths, water sports,…….
Stays from
€205
Rental from 19/09/20 26/09/20
T2/4pers. 4 guests
Head away with your family and stay in our large capacity properties


A large capacity holiday home to bring everyone together this winter

Family reunions, get togethers with friends or holidays with the extended family, Nemea offers apartment or villa rental to help you bring everyone together! All you need to do to gather all your family or friends together for a winter holiday is make one reservation.

Whatever the size of your group, you will enjoy all the comforts of a Nemea rental: fully equipped kitchen, pleasant and meticulously decorated accommodation... In addition, you will all be able to take advantage of the many services offered by your Nemea holiday residence: heated swimming pool, hot tub or sauna, gym... Every destination has plenty to offer in the heart of winter!


Nemea holiday residences all over France

For a weekend on the snowy slopes in the mountains, a stay in the countryside or an off-season holiday by the sea. Whatever the destination, you are sure to have a successful holiday. All you have to do is choose! You will experience unforgettable moments together, laughing, relaxing and exploring.

Don't hesitate to contact a Nemea adviser to help organise your winter holiday for 8 people or more and to find out about our many rental offers throughout France.