Une location de dernière minute pour séjour sur le littoral méditerranéen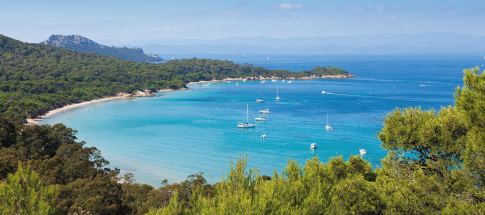 Pour une escapade entre terre et mer, optez pour une location de dernière minute
Choisir de passer ses vacances en Méditerranée, même réservées à la dernière minute, c'est opter pour un séjour au soleil et au bord de la mer. Mais c'est aussi l'opportunité de randonner dans l'arrière-pays, le long des chemins côtiers ou bien de passer une journée en mer avec des pêcheurs locaux. Riche de mille visages, la Méditerranée gagne à être connue, notamment en prenant un peu de distance avec les clichés habituellement véhiculés. En effet, au-delà du climat agréable tout au long de l'année, du farniente et de la dolce vita locale, partez à la rencontre d'une terre riche, chargée d'histoire et offrant un patrimoine et une culture parfois bien cachés, à l'abri des regards, dans des villages pittoresques nichés au cœur des collines méditerranéennes. Alors, si vous êtes tenté par cette destination, reste maintenant à trouver une location de dernière minute en Méditerranée. 

Read more
Partez ou soyez remboursés!
Customer reviews
(1205)
3,95
1205
In the heart of the Côte d'Azur (between Nice and Cannes), Cagnes-sur-Mer is a diverse town that is home to a medieval village, a small fishing port, and the Renoir Museum. Life in this charming holiday destination is dictated by a variety of festivals (medieval festival, night-time beach walks. . . colourful markets, swimming, and other water activities. . . not to mention the horse racing season.
Partez ou soyez remboursés!
Customer reviews
(541)
3,85
541
Une résidence entièrement rénovée composée d'appartements, du studio au T2, pouvant accueillir entre 1 et 4 personnes. Profitez d'une piscine extérieure chauffée, d'un sauna ainsi que d'une salle de sport.
Partez ou soyez remboursés!
Customer reviews
(720)
4,15
720
Ideally located only 20 metres from the beach, this air-conditioned residence opens onto a landscaped patio with a heated outdoor pool. During your stay, you will also have free access to the indoor pool, the gym, the hot-tub, and the sauna.

Partez ou soyez remboursés!
Customer reviews
(333)
4,4
333
Aussi bien pour vos étapes d'affaires que pour vos vacances, cette résidence hôtelière avec piscine intérieure chauffée et salle de fitness vous propose 88 logements entièrement équipés et meublés pour votre confort, du studio au 2 pièces pouvant accueillir de 1 à 4 personnes.

Partez ou soyez remboursés!
Customer reviews
(331)
4,1
331
Classée Monument Historique et labellisée « Patrimoine du 20ème siècle », la résidence de tourisme « Les Carrats » offre un cadre idyllique grâce à son emplacement au bord de la plage et ses 16 kilomètres de sable fin. Cette résidence, dédiée aux piétons et aux vélos, a été réhabilitée dans le respect de son architecture d'origine et s'étend sur 5 hectares entre l'étang de Leucate et la Méditerranée. 

At the side of the Haut Languedoc Regional Park and sheltered by the Black Mountain, Le Minervois, a noble and well-preserved area, overlooks the Mediterranean to the West and the Pyrenees to the South. With its beautiful medieval villages, the region offers a stunning view of vines, scrubland, and beech and chestnut tree forests.

In the very heart of the Golf International resort, on an 85 hectare complex, sit back and relax surrounded by the beauty and nature of the Mediterranean. 500m from the port, 800m from the beach, and just 150m from shops and businesses.

Originally a small fishing village, Valras Plage and its lively port have managed to preserve the Mediterranean charm of days gone by. These days, Valras Plage is also a popular year-round seaside resort.

With its ideal location just 300m from the beach and local businesses, the Calanques du Par holiday residence in Saint Aygulf is just a stone's throw from Fréjus.

At the heart of Provence, Fayence is a small hilltop village that sits in the Varois back-country. You can't help but be seduced by the charm of its narrow cobbled streets, bustling with potters, sculptors, weavers, and painters. Just 3km from the village, the Domaine de Fayence is an upscale site with a spa and restaurant in a private, secure, and pedestrian-friendly estate. Stay at the Hameaux de la Calade hamlet, in top-of-the-range individual villas with private pools (April to October), or at the Bastide des Claux, where the colourful houses recreate the picture-perfect charm of a Varois village. Fall asleep to the hum of cicadas in the background as Provence welcomes you with open arms.
Destination Méditerranée, un séjour sous le signe du soleil


Une location de dernière minute pour séjour sur le littoral méditerranéen