Location dernière minute Capbreton : Nos offres de location de vacances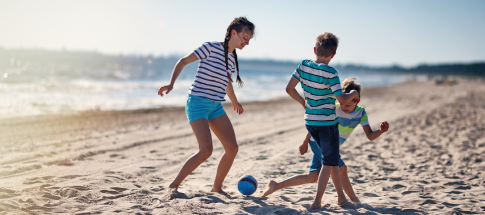 Votre location de dernière minute à Capbreton : des vacances réussies
Station balnéaire proche de la frontière espagnole, Capbreton est une destination prisée des amoureux de l'océan. Surnommée la cité aux 100 capitaines, la ville détient l'un des plus beaux ports de France. Appréciez les balades sur la plage et dégustez des produits délicieux au célèbre marché aux poissons. Découvrez les beaux paysages des Landes à travers des balades à vélo. Amateur de baignade, de sports nautiques ou de farniente : la destination est faite pour tous ! Profitez du calme et de la douceur de vivre avec une location de dernière minute à Capbreton.

Read more
Partez ou soyez remboursés!
Customer reviews
(1369)
4,35
1369
The only fishing port along the Landaise coast, Capbreton is a dynamic family seaside resort renowned for its beaches and water-based activities.

A stone's throw from the Pays Basque and located right next-door to the festive tourist towns of Biarritz and Bayonne, Capbreton is an ideal location for holidays with family or friends.
Flexible dates ?
Your destination is set
or
Flexible about your destination ?
Your dates are set
Passez un séjour détente à Capbreton


Prenez la route des vacances, direction Capbreton
Bousculez votre quotidien et offrez-vous une grande liberté. En optant pour la location de vacances à Capbreton, faites la surprise à toute la famille. Qui n'aime pas préparer rapidement sa valise pour aller en vacances au dernier moment ? Partir à la dernière minute vous permet de ne pas perdre de temps et vous évite le stress de prévoir des mois à l'avance. 
Trouvez votre hébergement pour vos vacances à Capbreton
Partez en toute sérénité grâce à la location de vacances de dernière minute. En laissant place à l'imprévu, vos découvertes n'en seront que plus belles. Faites des économies sur votre prochain séjour grâce à nos offres du moment. Chacune de nos résidences propose de nouvelles expériences à vivre en couple, en famille et entre amis. Avec Nemea, même à la dernière minute, trouvez la location idéale pour vos futures vacances.