Réserver un appartement meublé à Saint-Malo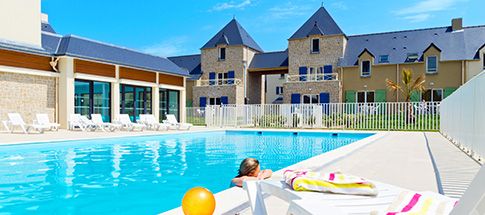 Séjours à Saint-Malo
Réservez votre appartement de vacances à Saint-Malo. Pour une escapade d'un week-end ou une semaine de repos, découvrez les locations vacances à Saint-Malo des résidences Nemea.
Lire la suite

Customer reviews
(1346)
3,85
1346
Situated near Dinard on the Emerald Coast, Saint Malo is an old Corsair city now designated an "Art and History Town" and boasting a renowned and dynamic year-round seaside resort. The town is an international sailing capital and received the official label "Sailing Resort" in 1989.

Wind your way around Saint Malo's picturesque roads and explore the charms of its city walls, its ancient ship-owner houses, and the "Fort National". Be sure not to miss the Saint Malo Great Aquarium, a hot spot for biodiversity where visitors can mingle with some of the rarest and most beautiful species in the world.

The town of Saint Malo and its surrounding areas offer a wide range of year-round opportunities for friends and families to relax together and recharge their batteries: golf, horse riding, hiking, thermal baths, water sports,…….
Flexible dates ?
Your destination is set
or
Flexible about your destination ?
Your dates are set
Réserver un appartement meublé à Saint-Malo


Réserver un appartement meublé à Saint-Malo