Risoul ski area: Vars, the White Forest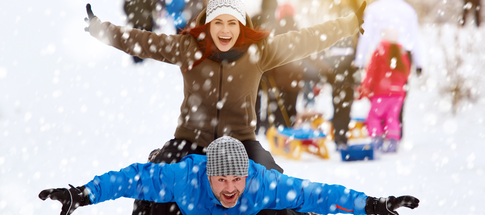 Skiing in the Hautes-Alpes: the Risoul - Forêt Blanche ski area
Are you a fan of skiing in all its forms? Take a winter holiday rental in Vars Les Claux and access a ski area consisting of some 185 km of slopes. Straddling Risoul and Vars, the Forêt Blanche estate is the ideal destination to indulge your passion.
Read more

Vars Les Claux

Provence-Alpes-Côte d'Azur
Au cœur des Hautes-Alpes et aux portes du parc naturel du Queyras, la résidence l'Écrin des Neiges déploie ses appartements de standing au pied des pistes. D'une capacité de 1 à 6 personnes, ces logements associent à la modernité d'équipements de pointe le charme unique de façades en bois et en pierre.
Avantages ski Nemea !
Pensez à pré-réserver votre matériel de ski et vos remontées mécaniques avec votre hébergement -> profitez de tarifs préférentiels

The residence is currently fully booked.
Prepare your next vacation with one of our advisers
Be called back
OR
Be notified of our next
availability
Flexible dates ?
Your destination is set
Start a search
or
Flexible about your destination ?
Your dates are set
Start a search
Sporting winter break in the Forêt Blanche ski area


The Forêt Blanche area, named after the many larch trees that cover it (white forest), can legitimately be considered a paradise for skiers. Indeed, it offers the opportunity to practice skiing in all its forms, from the most classic to the most unusual: alpine, cross-country, speed, touring or night skiing, free ride/off-piste, freestyle, snowboarding or telemark, snowscooting or heliskiing.

Near Vars Les Claux, at the point where you step off the Fontbonne chairlift, you have access to a 4.5 km long hiking route. With a 347 m drop from top to bottom, this medium difficulty course is an opportunity to learn ski touring in ideal conditions: the finish line is located at the Peynier chairlift, at an altitude of 2,246 m, where a restaurant awaits food-lovers. As for the return trip, it takes place on blue marked trails, for maximum safety and comfort.
What kind of holiday is on offer in the Risoul - Forêt Blanche area in winter?

To vary your enjoyment, how about swapping your skis for a pair of snowshoes? No fewer than fifteen different routes, some of which can be walked, are available to you: a good way to discover Vars and its surroundings from another perspective. And for something even more orginal, treat yourself to a dogsled ride: either on an guided excursion or at the head of your own team, you will round off your winter holiday in Vars Les Claux in style.