Book an apartment holiday in Saint-Malo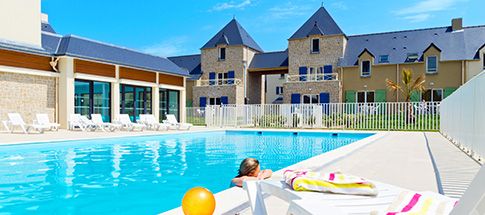 Stays in Saint-Malo
A partir de €280 pour un séjour d'une semaine à la résidence Le Domaine des Mauriers du 07/01 au 14/01.
Book your holiday apartment in Saint-Malo. For a weekend getaway or a week's rest, discover Nemea holiday rentals in Saint-Malo.
Lire la suite
Partez ou soyez remboursés!
Customer reviews
(1917)
3,95
1917
A 10 min des remparts et de la grande plage de Saint Malo. La résidence, composée de maisons, offre un accès libre et gratuit à une piscine extérieure et intérieure chauffées, un sauna et une salle de sport.
Stays from
€280
Rental from 07/01/23 14/01/23
T2/4pers. 4 guests
Flexible dates ?
Your destination is set
or
Flexible about your destination ?
Your dates are set
Book a furnished apartment in Saint-Malo


Book a holiday in Saint-Malo
Brittany is known for its unique history, its free and independent spirit, its marine and rocky landscapes. The rocky peninsula combines historical heritage, nature and local specialities. A holiday in Saint-Malo begins with the discovery of the historical heritage of the corsair city. Ramparts more than 1,700 metres long surround the citadel and include a number of iconic gates.
Exploring the local natural environment is an absolute must on a tourist holiday in Saint-Malo. The beaches of course, but also the hikes along the Emerald Coast and the city's parks and gardens are not to be missed.
While the sea evokes summer holidays, Saint-Malo also boasts all of the assets of a winter holiday destination. In addition to the various local riches mentioned, there are local specialities such as crackers, salted caramel, Saint-Malo yoghurts, gavotte wafer biscuits, malouine beer or buckwheat pancakes, to warm up and delight tourists after long walks in the countryside.
Holiday rental as a solution
During a weekend in Saint-Malo, you and your family can get closer to nature and share local specialities around a table. Renting a holiday residence in Saint-Malo is therefore the most logical thing to do when choosing this family destination. Feeling at home in your holiday rental allows you to enjoy the simple pleasures of Saint-Malo all the more.
How to book a holiday in Saint-Malo?
Nemea holiday residences appear to be the most practical solution. Find a holiday location in Brittany takes very little time.