Have a wonderful stay in the Armorique Natural Park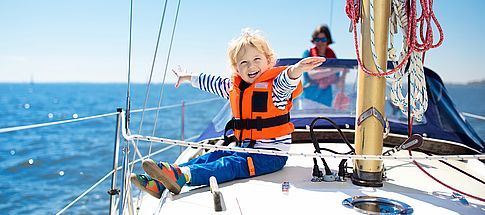 The Armorique Regional Nature Park: somewhere not to be missed
From €185 pour un séjour d'une semaine at the residence Le Domaine de la Baie from 02/10 to 09/10.
Are you taking a holiday in Brittany ? Don't miss the end-of-the-world-style landscapes of the Armorique Regional Nature Park! More than 125,000 hectares of moorland, dunes and peat bogs, followed by cliffs and forests, await you. A real concentrate of Breton nature, with a hint of Celtic mythology and adventure for your holiday with family or friends. Give in to the charm of these unique landscapes!
Read more
Partez ou soyez remboursés!
Customer reviews
(2021)
4,1
2021
NEW

 

- 

July and August, Mini-club (children 4-12 years) and Sport activities for teenss/adults

 

FREE

Between Pointe du Raz and Quimper, Audierne is a lively family seaside resort in southern Finistère. 

Audierne harbour is a hive of activity, and is a delight for pleasure sailors with its jetties located in the town centre. The lively quaysides are the perfect place for a stroll and for visiting the town's shops, restaurants and historical heritage to be found along its narrow streets. 

Audierne Bay offers magnificent fine sand beaches stretching as far as the eye can see where families will be able to enjoy walking at all times of the year.
Stays from
€185
Rental from 02/10/21 09/10/21
Maison 4pers 4 guests
Partez ou soyez remboursés!
Customer reviews
(1446)
3,9
1446
At the very edge of the Iroise Sea, the town of Plougonvelin holds firmly on to its Breton identity with its fine sandy beaches, jagged coastline, and islands that measure just a few nautical miles in width. Tucked away in the cove of Trez Hir, you find yourself immersed in an ocean of delights.
Stays from
€200
Rental from 02/10/21 09/10/21
T2/5pers 5 guests
Partez ou soyez remboursés!
Customer reviews
(1950)
3,9
1950
On the Emerald Coast and not far from Dinard, the village of Saint-Briac is a small marina town with several superb beaches and is the perfect spot for a day out. Just 17km from Saint-Malo and 40mins from Mont Saint-Michel, Saint-Briac-sur-Mer is one of the jewels of the Emerald Coast, combining water sports with the beauty of its countryside and numerous pedestrian pathways. This apartment rental on the Emerald Coast puts you in easy visiting distance of Saint-Briac, an ancient fishing village that has managed to preserve its old neighbourhoods and the beautiful narrow streets that surround its church. As well as fine sand beaches, Saint-Briac has a marina, an 18-hole golf course overlooking the sea, and numerous other activities.
Stays from
€215
Rental from 09/10/21 16/10/21
Studio 4 pers 4 guests
Partez ou soyez remboursés!
Customer reviews
(1431)
3,9
1431
At the edge of the Pays d'Iroise, midway between Brest and Le Conquet, Loc Maria enjoys a stunning geographical location at the heart of magnificent countryside with 7km of coastline and beaches.   A water-focused but nonetheless very diverse area, Le Finistère and the Breton coastline are known to be one of France's top tourist destinations.
Stays from
€230
Rental from 25/09/21 02/10/21
Maison Duplex T3/6pers 6 guests
Partez ou soyez remboursés!
Customer reviews
(1219)
3,9
1219
Saint Pol de Léon ,a small, preserved coastal town in the Morlaix Bay, enjoys a breath-taking maritime landscape set against a backdrop of white sand beaches. In town, take the opportunity to marvel at the Early Gothic cathedral , the Kreisker chapel, a number of 16th and 17th century dwellings, or the Boutouiller megalith. Le Finistère with its fjords and north-coast inlets, its extreme, wild, and invigorating nature, its migrating bird populations. Along the coast, the hiking path allows for a spectacular view of the Channel, from Roscoff to the Pointe de Primel. Of all the beaches in the area, Sainte Anne is the most popular.
Stays from
€275
Rental from 25/09/21 02/10/21
T2/4pers 4 guests
Partez ou soyez remboursés!
Customer reviews
(1543)
3,9
1543
Situated near Dinard on the Emerald Coast, Saint Malo is an old Corsair city now designated an "Art and History Town" and boasting a renowned and dynamic year-round seaside resort. The town is an international sailing capital and received the official label "Sailing Resort" in 1989.

Wind your way around Saint Malo's picturesque roads and explore the charms of its city walls, its ancient ship-owner houses, and the "Fort National". Be sure not to miss the Saint Malo Great Aquarium, a hot spot for biodiversity where visitors can mingle with some of the rarest and most beautiful species in the world.

The town of Saint Malo and its surrounding areas offer a wide range of year-round opportunities for friends and families to relax together and recharge their batteries: golf, horse riding, hiking, thermal baths, water sports,…….
Stays from
€285
Rental from 25/09/21 02/10/21
T2/4pers. 4 guests
Experience the charm of the Celtic landscapes


Holidays in Brittany with activities in the heart of nature

Are you a nature lover looking for a destination suitable for a touch of escapism? The Armorique Regional Nature Park is definitely for you! There are around one hundred hiking trails, allowuing you to take full advantage and admire its dreamlike landscapes. These are accessible on foot, by bike or even on horseback. In all, more than 500 km of trails await you, offering unique scenery at every turn. Take a walk and fully appreciate this wild and legendary natural environment.
Discover Brittany, a warm and friendly land

During your stay in Brittany, take the time to discover the region's terroir. And with this in mind, there is nothing like a fest-noz to appreciate Breton culture! Music, dance and a friendly atmosphere are the order of the day. Why not also sample the local produce? Head for the Crozon peninsula and enjoy honey, oysters and biscuits, all accompanied by a glass of cider. A great way to take a gourmet break after strolling along the coast!