Unwind in the countryside in the Gard or Vaucluse areas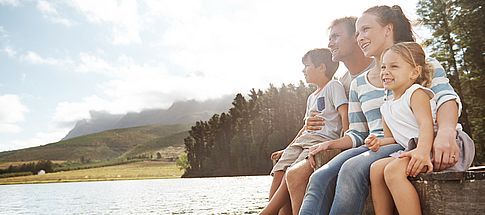 A weekend in the countryside | Nemea
Fancy a nice weekend in the countryside? Are you dreaming of mountains and valleys, of outdoor activities and exploring traditional villages? Spoil yourself with a short break in the countryside! There's no better way to ensure that you head home feeling rested and relaxed before reporting back for work! Nemea offers two beautiful countryside locations where you can stay in charming holiday residences.
Read more
Partez ou soyez remboursés!
Customer reviews
(1064)
3,65
1064
Just a few kilometres from the Pont du Gard, Sauve is a medieval village that is rich in history, as you can see from its 16th Century Pont Vieux bridge, its city walls and ruins, fortified gates, vaults, tall medieval towers, and last but not least, its Hôtel de la Monnaie. From your rental property in the Gard region, explore Nîmes, the Pont de Gard, Alès, Le Vigan,. . . . and choose from a wide range of sightseeing opportunities: visit the fork factory, where utensils are made out of hackberry wood, or the Silk Museum in Saint Hippolyte Du Fort.

Une résidence avec maisonnettes réparties en 7 bastides dans un grand espace de verdure à moins de 2 km du centre, de ses commerces et à 5 minutes  à pied des grottes de Lascaux IV et du centre international de l'Art Pariétal et à moins d e5 minutes en voiture de Lascaux II. Profitez d'une piscine semi-couverte, d'un espace fitness et d'une séance offerte par maison et par semaine au sauna et hammam.

Le domaine des Cazelles à Carjac vous accueille dans ses maisonnettes du T2 au T4 pouvant accueillir jusqu'à 8 personnes. La résidence vous offre de belles prestations, un court de tennis, une piscine extérieure et une aire de jeux pour vos enfants.


Located 25km from Tours and 20km from Chinon
, Azay-le-Rideau is an ideal base for exploring the
chateaus
of the Loire region.
On the banks of the Indre River, this small Touraine village incarnates a kind of royal elegance thanks to the remnants of its rich architectural heritage.
Its
castle,
a listed "Monument historique" (National Heritage Site)
built during the reign of François 1, is a true gem of the Renaissance period.
Azay-le-Rideau
is a green and culture-rich destination
, delighting visitors as much with its exquisite palaces as with the fruits of its generous soils.
Take a break in one of our holiday residences and enjoy nature


Head to the Gard countryside for the weekend

Say goodbye to the pollution and busyness of the city during your stay in Sauve, in the Gard. This medieval town, nestled in the foothills of the Coutach Massif, invites you to enjoy total relaxation in the heart of an untouched natural environment. Head in the direction of the Mer des Rochers - this marked path will lead you through the scrubland up to an incredible viewing point overlooking the Vidourle valley.

The history in Sauve is as rich as its nature, so enjoy exploring its treasures and medieval remains. In a peaceful atmosphere, you can stroll in the streets, discover the pretty narrow stone houses, the grand buildings and the mansion house. From the heights of the ramparts, admire the beauty of the abbey and convent.

The Vaucluse countryside: guaranteed relaxation for the weekend. Head to Lubéron in Malaucène, a charming Provençal village. The capital of Ventoux, everyone who visits falls in love with Malaucène. In this "Artistic and Historical Town", enjoy discovering the medieval architecture of the St Michel church or the Groseau Chapel.

Malaucene is also known for its incredible natural sites: the Gorges de Toulourenc, the Dentelles de Montmirail or the famous Mont Ventoux. On foot, on a mountain bike or on horseback, setting off from Malaucène, climb to the top of Mont Ventoux, known as Provence's Giant, to enjoy an exceptional panorama of lunar landscapes.