Unwind in the countryside in the Gard or Vaucluse areas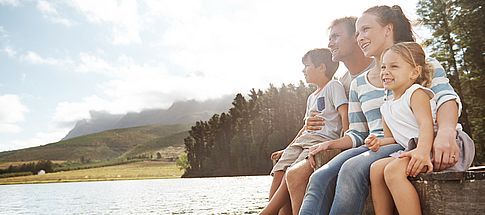 A weekend in the countryside | Nemea
From €100 pour un séjour de 2 nuits at the residence Les Portes des Cévennes from 16/05 to 18/05.
Want to spend a nice weekend in the countryside? Are you dreaming of mountains and valleys, of outdoor activities and exploring traditional villages? Spoil yourself with a short break in the countryside! There's nothing like it to help you return relaxed before going back to work! Nemea can offer two beautiful countryside locations where you can stay in charming holiday complexes.

Read more

Customer reviews
(921)
3,55
921
Just a few kilometres from the Pont du Gard, Sauve is a medieval village that is rich in history, as you can see from its 16th Century Pont Vieux bridge, its city walls and ruins, fortified gates, vaults, tall medieval towers, and last but not least, its Hôtel de la Monnaie. From your rental property in the Gard region, explore Nîmes, the Pont de Gard, Alès, Le Vigan,. . . . and choose from a wide range of sightseeing opportunities: visit the fork factory, where utensils are made out of hackberry wood, or the Silk Museum in Saint Hippolyte Du Fort.
Stays from
€100
Rental from 16/05/20 18/05/20
Maison Duplex T3/4pers 4 guests

Customer reviews
(1194)
3,95
1194
Not far from Lubéron, Malaucène is a typical Provençal village, hidden behind its village walls, with fountains and shady cafe terraces.
Stays from
€120
Rental from 16/05/20 18/05/20
Maison T2/4pers 4 guests

Au coeur du

Périgord Noir

, à proximité de Sarlat et des Eyzies, Montignac est une cité chargée d'histoire comme en attestent les

Grottes de Lascaux

(à moins de 5 minutes en voiture), mais aussi son bourg féodal avec ses étroites ruelles ornées de pittoresques maisons sur pilotis.

La ville de Montignac bénéficie d'une situation exceptionnelle : au coeur de la vallée de l'Homme, blottie au pied de la colline de Lascaux, bercée par l'écoulement de la Vézère. Les ruines d'un imposant

château féodal

dominent un dédale de petites rues moyenâgeuses où l'on découvre de belles demeures du XIVème, XVème et XVIéme siècle.

Montignac, situé dans le

Périgord Noir,

est une cité chargée d'histoire comme en attestent les Grottes de Lascaux et le gisement de Regourdou.

Au coeur du Sud-ouest,

le Lot apparaît comme un

département très diversifié

au travers de ses paysages, de son patrimoine, de sa gastronomie et de ses activités qu'elles soient culturelles ou sportives. 



Le Lot

offre d'innombrables vestiges de tous les âges et des sites remarquables :

Rocamadour

, haut-lieu de pèlerinage, Cahors et le Pont Valentré, le

Gouffre de Padirac

, Saint-Cirq-Lapopie, village médiéval cher à André Breton, les Châteaux de Castelnau-Bretenoux et d'Assier, les grottes de Pech-Merle et de Cougnac.

Entre Figeac et Cahors,

Cajarc

est une cité médiévale nichée dans un cirque de falaise. Bordé par un magnifique plan d'eau particulièrement propice au ski nautique le site est considéré comme

l'un des meilleurs plans d'eau sur rivière en France.

En lisière du golf d'Ammerschwihr (18 trous), entre vignes et forêt, la résidence est composée de 72 appartements répartis sur 3 ou 4 niveaux (avec ascenseur).
A la résidence piscine intérieure chauffée et sauna. La résidence se situe à 1,5 km du centre et des premiers commerces.

Located 25km from Tours and 20km from Chinon
, Azay-le-Rideau is an ideal base for exploring the
chateaus
of the Loire region.
On the banks of the Indre River, this small Touraine village incarnates a kind of royal elegance thanks to the remnants of its rich architectural heritage.
Its
castle,
a listed "Monument historique" (National Heritage Site)
built during the reign of François 1, is a true gem of the Renaissance period.
Azay-le-Rideau
is a green and culture-rich destination
, delighting visitors as much with its exquisite palaces as with the fruits of its generous soils.
Take a break in one of our properties and enjoy nature


Head to the Gard countryside for the weekend

Say goodbye to the pollution and busyness of the city during your stay in Sauve in the Gard. This medieval town, nestled in the foothills of the Coutach Massif, invites you to total relaxation in the heart of an untouched natural environment. Head in the direction of the Mer des Rochers, this marked path will lead you to the scrubland up to an incredible viewing point overlooking the Vidourle valley.

The history in Sauve is as rich as its nature, so enjoy exploring its treasures and Middle Age remains. In a peaceful atmosphere, you can stroll in the streets, discover the pretty narrow stone houses, the grand buildings and the mansion house. From the heights of the ramparts, admire the beauty of the abbey and convent.

The Vaucluse countryside: certain relaxation for the weekend. Head to the Lubéron, to Malaucène, a charming Provençal village. The capital of Ventoux, everyone who goes there falls in love with Malaucène. In this "Artistic and Historical Town", enjoy discovering the medieval architecture of the St Michel church or the Groseau Chapel.

Malaucène is also known for its incredible natural sites: the Gorges de Toulourenc, the Dentelles de Montmirail or the famous Mont Ventoux. On foot, on a mountain bike or on horseback, departing from Malaucène, climb Mont Ventoux, known as Provence's Giant, to the top to enjoy an exceptional panorama of lunar landscapes.