Nemea residences labeled VACAF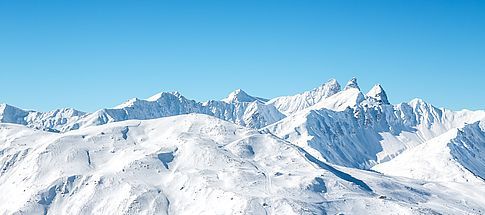 Découvrez nos destinations VACAF
Vous êtes éligible au programme VACAF ? Sachez que certains centres de vacances Néméa sont agréés par les Caisses d'Allocations Familiales pour recevoir les bons VACAF. Néméa, en tant que partenaire VACAF, permet donc aux familles d'accéder à des vacances d'hiver à prix réduit.
Vous avez choisi de passer vos vacances d'hiver en France ? Néméa vous propose ses résidences situées dans les plus beaux domaines skiables ski. Pour choisir votre location VACAF, reportez-vous sur la liste ci-dessous.
Read more

Customer reviews
(277)
3.95
277
On the outskirts of the Ecrin National Park, Serre Chevalier is one of Europe's largest resorts, with 250km of alpine ski slopes and 45km of cross-country routes. This lively, dynamic destination will allow you to go at whatever tempo you desire: family skiing in the Mélèze forests, night-time skiing on the breath-taking Vauban slope in Briançon, cross-country skiing and exploration of the region's heritage. . . Briançon, a historical art town fortified by Vauban, offers its rich heritage, temporary exhibitions, and a variety of entertainment opportunities throughout the year.
Stays from
€350
Rental from 15/12/18 22/12/18
Studio 4pers 4 guests

Customer reviews
(688)
4
688
Saint Pol de Léon, a small, preserved coastal town in the Morlaix Bay, enjoys a breath-taking maritime landscape set against a backdrop of white sand beaches. In town, take the opportunity to marvel at the Early Gothic cathedral , the Kreisker chapel, a number of 16th and 17th century dwellings, or the Boutouiller megalith. Le Finistère with its fjords and north-coast inlets, its extreme, wild, and invigorating nature, its migrating bird populations. Along the coast, the hiking path allows for a spectacular view of the Channel, from Roscoff to the Pointe de Primel. Of all the beaches in the area, Sainte Anne is the most popular. The residence, which offers guests the use of its heated indoor and outdoor pools, is located just a stone's throw from the beach, the port, and the old town.

Customer reviews
(685)
3.5
685
Just a few kilometres from the Pont du Gard, Sauve is a medieval village that is rich in history, as you can see from its 16th Century Pont Vieux bridge, its city walls and ruins, fortified gates, vaults, tall medieval towers, and last but not least, its Hôtel de la Monnaie. From your rental property in the Gard region, explore Nîmes, the Pont de Gard, Alès, Le Vigan,. . . . and select from a wide range of sightseeing opportunities: visit the fork factory, where utensils are made out of hackberry wood, or the Silk Museum in Saint Hippolyte Du Fort.

Customer reviews
(383)
3.8
383
Sandwiched between the ocean the forest, the seaside resort of Moliets in Les Landes, renowned for its beautiful beaches, invites you to enjoy your holiday with friends or family. An hour away from Biarritz, Moliets is a little slice of paradise with its golf course (ranked 9th in France) that overlooks the village and the huge white sand beach.

Customer reviews
(410)
3.7
410
At the heart of the Maurienne Valley and the Sybelles ski-area, this resort is situated on a high-pasture plateau, bathed in sun, and offers breath-taking panoramas with a 360° view of the surrounding mountains. With 310km of slopes, as well as 73 ski lifts and 258 snow cannons, the "Sybelles" ski-area is one of the largest in France. Suitable for all levels. The resort also has a cross-country ski-area with 25km of marked slopes and 12km of pedestrian footpaths. Boardercross courses, snow park, snake-sledging…

Customer reviews
(908)
3.55
908
The Grande Sougue river and the Vaucluse canal both run through and around the traditional Provençal village of St Saturin les Avignon, which enjoys views of the Palais des Papes, Mount Ventoux, the Lubéron Massif, and the surrounding orchards and vineyards. St Saturnin les Avignon is a traditional village that enjoys the ambience typical of la Sorgue's Provençal towns, as well as the benefits that come from its proximity to Avignon (just 10km).

Customer reviews
(760)
3.9
760
Not far from Lubéron, Malaucène is a typical Provençal village, hidden behind its village walls, with fountains and shady cafe terraces.

Customer reviews
(1299)
4
1299
A few kilometres from Les Sables d'Olonne, Olonne-sur-Mer enjoys a strategic position with 250km of coastline split between magnificent beaches and dramatic cliffs. Olonne is a "green", lively, dynamic, and welcoming seaside resort where every guest will find the time to relax. Nature enthusiasts will enjoy the fine sand beaches, forests, and marinas, and for golf lovers, a variety of courses are at your disposal.

Customer reviews
(1391)
4.15
1391
Between Pointe du Raz and Quimper, Audierne is a lively family seaside resort in southern Finistère. 

Audierne harbour is a hive of activity, and is a delight for pleasure sailors with its jetties located in the town centre. The lively quaysides are the perfect place for a stroll and for visiting the town's shops, restaurants and historical heritage to be found along its narrow streets. 

Audierne Bay offers magnificent fine sand beaches stretching as far as the eye can see where families will be able to enjoy walking at all times of the year.
Partez au ski dans nos résidences agrées VACAF


Les résidences Néméa labelisées VACAF