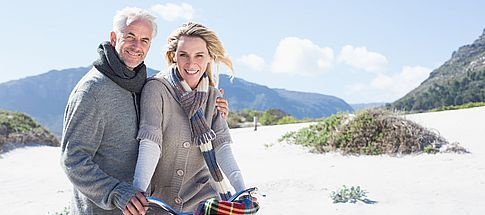 SENIOR CITIZENS
Confortables et attractives, les résidences Nemea sont idéales pour les vacances des seniors et des retraités. Services et prestations sont parfaitement adaptés à leurs besoins et leurs exigences. L'idéal pour s'évader le temps d'un séjour à la montagne, à la campagne ou au bord de la mer ! Découvrez sans attendre ce que Nemea vous réserve.
Read more

Customer reviews
(608)
3.85
608
Connected to the mainland by a bridge, Oléron is a magical place for nature lovers and water sport enthusiasts. Situated just opposite La Rochelle, Ile d'Oléron is the largest French island on the Atlantic coast, with 90km of coastline and huge stretches of fine sand beaches. Your rental property on the Ile d'Oléron is in easy visiting distance of:  oyster farms and a chance to sample the famous Marennes d'Oléron oysters, the island's bird sanctuary, the Château d'Oléron and its citadel, sea trips to Fort Boyard, Ile d'Aix, and La Rochelle.

Customer reviews
(913)
3.85
913
On the Emerald Coast and not far from Dinard, the village of Saint-Briac is a small marina town with several superb beaches and is the perfect spot for a day out. Just 15mins from Saint-Malo and 40mins from Mont Saint-Michel, Saint-Briac-sur-Mer is one of the jewels of the Emerald Coast, combining water sports with the beauty of its countryside and numerous pedestrian pathways. This apartment rental on the Emerald Coast puts you in easy visiting distance of Saint-Briac, an ancient fishing village that has managed to preserve its old neighbourhoods and the beautiful narrow streets that surround its church. As well as fine sand beaches, Saint-Briac has a marina, an 18-hole golf course overlooking the sea, and numerous other activities.

Customer reviews
(1299)
4
1299
A few kilometres from Les Sables d'Olonne, Olonne-sur-Mer enjoys a strategic position with 250km of coastline split between magnificent beaches and dramatic cliffs. Olonne is a "green", lively, dynamic, and welcoming seaside resort where every guest will find the time to relax. Nature enthusiasts will enjoy the fine sand beaches, forests, and marinas, and for golf lovers, a variety of courses are at your disposal.

Customer reviews
(960)
3.9
960
Situated near Dinard on the Emerald Coast, Saint Malo is an old Corsair city now designated an "Art and History Town" and boasting a renowned and dynamic year-round seaside resort. The town is an international sailing capital and received the official label "Sailing Resort" in 1989.

Wind your way around Saint Malo's picturesque roads and explore the charms of its city walls, its ancient ship-owner houses, and the "Fort National". Be sure not to miss the Saint Malo Great Aquarium, a hot spot for biodiversity where visitors can mingle with some of the rarest and most beautiful species in the world.

The town of Saint Malo and its surrounding areas offer a wide range of year-round opportunities for friends and families to relax together and recharge their batteries: golf, horse riding, hiking, thermal baths, water sports,…….
Locations avec services seniors


Aged 70 years and over, plenty of free time and able to go on holiday during school term time, NEMEA makes going on holiday easy with special senior services:

20% discount for 2 consecutive weeks or more
Beds made up on arrival  
Luggage carried for you, if wished, from your vehicle to your accommodation Possibility of arriving during the morning and leaving before midday.