Winter holiday offers by Nemea
THEMATIQUE DU MOMENT

Tous nos courts séjours
---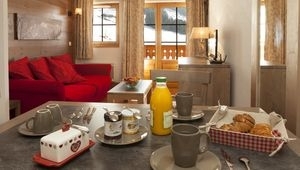 2 nuits à partir de 78€
Week-end and short stay
Escape for a short break at the sea, in the countryside or skiing!

From 2 nights Discover our selection of holidays resort.
Arrivals and departures are possible every day of the week over certain periods of the year.
Domaine Les Sybelles

La Toussuire
---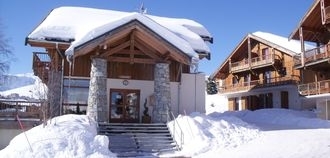 Our favourites
Domaine Les Sybelles
En Savoie, dans les Alpes du Nord, La Toussuire est une station chaleureuse et familiale, idéale pour toutes les glisses.

Avec ses 310km de pistes, Le domaine des Sybelles est exceptionnel, permettant de relier 6 stations. La Toussuire offre également  27 km de pistes tracées et balisées dont l'accès est gratuit.

En plus de l'activité ski, vous pourrez pratiquer une multitude d'activités : raquettes, motoneige, parapente, ULM, chiens de traîneaux, patinoire ....
Rendez-vous en soirée, au cinéma, à la discothèque ou encore dans l'un des restaurants de la station.
Special offers and good value prices

Néméa holidays
---
Alpes - Les Sybelles - La Toussuire
Residence Les Chalets des Cimes
Pyrénées - Ax 3 Domaines - Ax les Thermes
Residence Les Grands Ax
Pyrénées - Peyragudes - Peyragudes
Residence Le Hameau de Balestas
Residence


Low price holidays

---

Residence Le Grand Tétras

Alpes
Le Grand Massif
Samoens

Sur les séjours de 1 week in arrival of (21/03/2015)

Residence


Low price holidays

---

Residence Le Nevez

Alpes
Evasion Mont Blanc
Les Contamines-Montjoie

Sur les séjours de 1 week in arrival of (14/03/2015)

Residence


Low price holidays

---

Residence Les Balcons d'Ax

Pyrénées
Ax 3 Domaines
Bonascre

Sur les séjours de 1 week in arrival of (14/03/2015)

Residence


Low price holidays

---

Residence L'Adret

Alpes
Serre Chevalier
Serre Chevalier-Chantemerle

Sur les séjours de 1 week in arrival of (14/03/2015)

Residence


Low price holidays

---

Residence Royal Peyragudes

Midi-Pyrénées
Hautes-Pyrénées
Peyragudes

Sur les séjours de 1 week in arrival of (14/03/2015)

Residence


Low price holidays

---

Residence Les Grands Rochers

Pays de la Loire
Vendée
Olonne-sur-Mer

Sur les séjours de 1 week in arrival of (07/03/2015)

Residence


Low price holidays

---

Residence Iroise Armorique

Bretagne
Finistère
LocMaria-Plouzane

Sur les séjours de 1 week in arrival of (07/03/2015)
Special offers and reservations for winter holidays
A breath of fresh air for your winter holidays
Top
Search for

your stay
By country
By region
By department
Close
Choose
a region
100% secure website
Quality holiday rentals
A query?
Our advisers
are at your service
+33 (0)5 57 26 99 31
Consult our brochures