Holiday idea : rent a chalet ski holiday in the mountains in winter
Stay suggestions
IN THE ALPS OR PYRENEES
La montagne en hiver est une des destinations préférées des vacanciers. Le grand air, les sapins, les spécialités fromagères et surtout… les plaisirs de la glisse. Plusieurs formules d'hébergement sont possibles en résidence de vacances : appartement , chalet,….La location d'un chalet au ski présente de nombreux avantages qui vous feront apprécier la montagne autrement. Prêt à tenter l'expérience ?

Découvrez notre sélection de chalets individuels de 6 à 12 personnes pour des séjours en famille, entre amis, ou avec  votre tribu.
2 residences
| Page : 1 / 1
Loudenvielle : Rentals Hautes-Pyrénées (65) / Midi-Pyrénées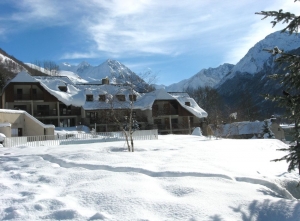 Le lac de Génos, un des plus beaux sites des Pyrénées, sera le cadre enchanteur de votre séjour dans la vallée du Louron. Loudenvielle est un petit v...
Discover
Stay beginning on
€ 195
1 week
( 2 persons)
Morillon : Rentals Haute-Savoie (74) / Rhône-Alpes
Morillon est un village traditionnel des Alpes, situé en Haute Savoie au cœur du Grand Massif. L'un des plus grands domaines skiables des Alpes frança...
Discover
Stay beginning on
€ 530
1 week
( 6 persons)
To live the winter sports differently, think of reserving your rent of chalet in the Alps or Pyrenees.
Discover our selection of individual chalets from 6 to 12 persons for stays in family, between friends, or with your tribe.
At the heart of the Big Massif, the residence Les Chalets du Bois de Champelle to Morillon in Haute-Savoie consists of luxury individual chalets from 6 to 10 pers. After one day skiing, take advantage free of charge of the relaxing space with warmed indoor swimming pool, sauna, fitness.
On the lakesides of génos, in the valley of Louron, the residence  La Soulane to Loudenvielle, is constituted by apartments (with a view of the lake and the chain of Pyrenees) and chalets from 10 to 12 pers with fireplace. Id
eal stay to combine ski and relaxing break: sauna and fitness in the residence, the center Balnéa nearby.
Peyragudes welcomes all winter long the amateurs of slide. The residence Le Hameau de Balestas composed by 6 chalets of 10pers with insert and of apartments. The residence is decorated with a warmed indoor swimming pool, with a sauna and with a spa bath (free and free accés).
Top
Refine

your stay
By country
By region
By department
Close
Choose
a region
100% secure website
Quality holiday rentals
A query?
Our advisers
are at your service
+33 (0)5 57 26 99 31
Consult our brochures