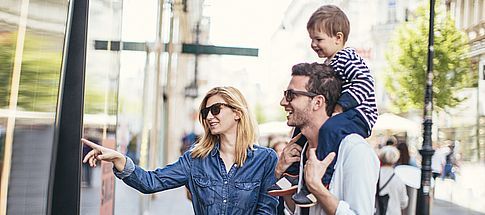 Accommodation in the city centre for a city break
From €182.75 au lieu de €215 pour un séjour d'une semaine at the residence Le Lido from 02/01 to 09/01.
Are you looking for a city break, for a weekend with family or friends?

For a business trip or a romantic city break, it is often convenient to find a holiday residence located in the city centre. Discover the comfort and services of Nemea Apart'Hotels.
Read more

Customer reviews
(977)
3,8
977
In the heart of the Côte d'Azur (between Nice and Cannes), Cagnes-sur-Mer is a diverse town that is home to a medieval village, a small fishing port, and the Renoir Museum. Life in this charming holiday destination is dictated by a variety of festivals (medieval festival, night-time beach walks. . . colourful markets, swimming, and other water activities. . . not to mention the horse racing season.
Stays from
Early Booking
-15%
until 01/01/21
€215 €182.75
Rental from 02/01/21 09/01/21
Studio 4 pers 4 guests

Une résidence entièrement rénovée composée d'appartements, du studio au T2, pouvant accueillir entre 1 et 4 personnes. Profitez d'une piscine extérieure chauffée, d'un sauna ainsi que d'une salle de sport.
Stays from
€280
Rental from 05/12/20 12/12/20
Studio 2 pers 2 guests

Une résidence tout confort à 5 km de l'Aéroport de Blagnac et à 8 km de la célèbre place du Capitole. Profitez d'un sauna, d'un hammam, d'une salle de sport et d'un espace de massage pendant vos moments détente à la résidence.
Stays from
€364
Rental from 19/12/20 26/12/20
Chambre Twin - 2 pers 2 guests

Une résidence de 78 studios et appartements tout équipés pour 1 à 4 personnes au cœur de la ville de Nancy. Profitez d'une grande piscine chauffée et d'une salle de sport avec machines pour vous détendre et prendre soin de vous.
Stays from
€368
Rental from 31/10/20 07/11/20
Studio 2 pers 2 guests

Une résidence 3 étoiles située au cœur du quartier Saint-Martin du Touch, profitez d'un sauna, hammam, d'une salle de sport ainsi que d'une grande piscine couverte chauffée pour vous détendre après vos longues journées touristiques.
Stays from
€372
Rental from 12/12/20 19/12/20
Studio 2 pers 2 guests

Located a few minutes away by foot of the city center and the VINCI International Convention Center, in front of train station and the shops, this residence is ideally located will entirely meet your needs.
Stays from
€392
Rental from 31/10/20 07/11/20
Studio 2 pers. 2 guests

Between Canal du Midi and the historic heart of Toulouse, the 
Toulouse Concorde
 residence is located within a few minutes walk from the Place du Capitole and the media library. 
You will be seduced by the cosy streets with a special atmosphere and the many shops of the Ville Rose (Pink City). 
For your business trips as well as for your leisure breaks, this apart ' hotel will fully meet your needs .
Stays from
€448
Rental from 31/10/20 07/11/20
Chambre Double - 2 Pers 2 guests
Make use of our city holiday residences


A hotel property in the city centre

Ideally located at the heart of the respective cities and easily accessible, especially by train, hotel holiday residences grant direct access to where you want to be, allowing you to explore the city or attend business meetings. Toulouse, Nancy, Sophia Antipolis, Cagnes sur mer... all ideal destinations for "city break" stays, as a couple with family or friends. Since these cities are major economic centres, those on business trips will also appreciate finding accommodation solutions that meet their needs.

Nemea understands your need for comfort and service

Opting for an Apart'Hôtel means choosing independence and comfort. Enjoy a fully fledged apartment, pleasant and bright, and equally suited for for holidays as for business trips. The hotel quality service guarantees top-notch facilities. Upon arrival, all you have to do is drop off your cases.
The beds are sitting ready and the linen all supplied. You don't have to worry about a thing. And if you don't want to prepare your own breakfast, it is served daily in a dedicated room.

For a spot of relaxation, sit back and enjoy watching Canal+ or satellite channels. Some holiday residences have swimming pools, hot tubs and even a sauna and steam room. An opportunity to pamper yourself, even while away from home!

When it comes to services, everything is taken care of. Laundry, luggage storage, Wi-Fi access, parking... The essentials are all provided, to make your stay as enjoyable as possible. Please do not hesitate to contact our friendly staff to find out about our range of à la carte services. We will do all we can to ensure your satisfaction.