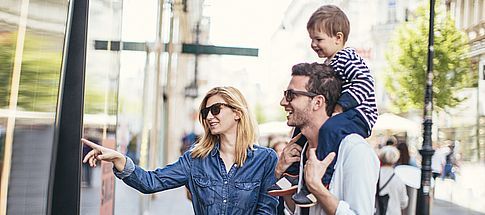 A holiday home in the city centre for a city break
From €324 au lieu de €405 pour un séjour d'une semaine at the residence Le Lido from 18/04 to 25/04.
Are you looking for a city break, a weekend break with family or friends?

For a business trip or a romantic city break, it is often convenient to find a property in the city centre. Discover the comfort and facilities in Nemea Apart'Hotels.

Read more

Customer reviews
(885)
3,8
885
In the heart of the Côte d'Azur (between Nice and Cannes), Cagnes-sur-Mer is a diverse town that is home to a medieval village, a small fishing port, and the Renoir Museum. Life in this charming holiday destination is dictated by a variety of festivals (medieval festival, night-time beach walks. . . colourful markets, swimming, and other water activities. . . not to mention the horse racing season.
Stays from
Exceptional discount
-20%
€405 €324
Rental from 18/04/20 25/04/20
Studio 2 pers 2 guests

La résidence Green Side se trouve à 10 minutes en voiture des belles plages de sable de la Côte d'Azur. Vous pourrez rejoindre aussi le Palais des festivals de Cannes et la Promenade des Anglais de Nice en seulement 15 minutes. Enfin elle est un point idéal pour un grand nombre d'excursions dans l'arrière pays provençal ou sur la Côte d'Azur tel que : le village pittoresque de Valbonne, les verreries de Biot, les poteries de Vallauris, les parfums de Grasse, le Marineland à Antibes…
Stays from
€329
Rental from 11/04/20 18/04/20
Studio 2 pers 2 guests

La résidence Néméa appart'hotel  est située à seulement quelques minutes à pied de la Place Stanislas. Découvrez les charmes de Nancy à travers son ensemble architectural du XVIIIème siècle, inscrit depuis 1983 par l'UNESCO au Patrimoine Mondial de l'Humanité ! Nancy enchante également par la richesse de ses musées, ses monuments du Moyen-âge au XXIe siècle, en passant par le classicisme de la Place Stanislas et par l'Art Nouveau, la ville a en effet été un des berceaux du mouvement Art Nouveau. Nancy est une ville de parcs et de jardins : elle cultive un héritage botanique légué par son passé. Une promenade dans ses espaces verts vous permettra de revivre les grandes périodes qui ont marqué l'histoire de cette ville : parc de la pépinière, parc Ste Marie, Parc Olry… . Enfin, elle est aussi une étape idéale vers le Luxembourg et la Belgique.
Stays from
€381
Rental from 25/04/20 02/05/20
Studio 2 pers 2 guests

Une résidence tout confort à 5 km de l'Aéroport de Blagnac et à 8 km de la célèbre place du Capitole. Profitez d'un sauna, d'un hammam, d'une salle de sport et d'un espace de massage pendant vos moments détente à la résidence.
Stays from
€383
Rental from 30/05/20 06/06/20
Studio 2 pers 2 guests

Located a few minutes away by foot of the city center and the VINCI International Convention Center, in front of train station and the shops, this residence is ideally located will entirely meet your needs.
Stays from
€389
Rental from 25/04/20 02/05/20
Studio 2 pers. 2 guests

Une résidence 3 étoiles située au cœur du quartier Saint-Martin du Touch, profitez d'un sauna, hammam, d'une salle de sport ainsi que d'une grande piscine couverte chauffée pour vous détendre après vos longues journées touristiques.
Stays from
€436
Rental from 06/06/20 13/06/20
Studio 2 pers 2 guests

Between Canal du Midi and the historic heart of Toulouse, the 
Toulouse Concorde
 residence is located within a few minutes walk from the Place du Capitole and the media library. 
You will be seduced by the cosy streets with a special atmosphere and the many shops of the Ville Rose (Pink City). 
For your business trips as well as for your leisure breaks, this apart ' hotel will fully meet your needs .
Stays from
€441
Rental from 02/05/20 09/05/20
Chambre Double - 2 Pers 2 guests
Benefit from our city properties


A hotel property in the city centre

Ideally located in the heart of the city and easy to access, especially by train, our hotel properties allow you easy access to where you want to go, to explore the city or get to your business meetings. Toulouse, Nancy, Sophia Antipolis, Cagnes sur Mer... are all ideal city break destinations, for couples, for families or with friends. Since these cities are major economic centres, those on business trips will also appreciate finding property solutions that meet their needs.

Nemea understands you need comfort and service

Opting for an Apart'Hotel gives you independence and comfort. They are real apartments, bright and pleasant, suitable both for holidays and business trips. The hotel quality service guarantees top-notch facilities. When you arrive, all you have to do is put your cases down.
The beds are ready and the linen all supplied. You have nothing to think about. And if you don't want to organise your breakfast, it is served every day in a dedicated room.

For your moments of relaxation, sit back and enjoy watching Canal+ or satellite channels. Some holiday complexes have swimming pools, hot tubs or even a sauna and steam room. An opportunity to pamper yourself, even while away from home!

On the service side, everything is taken care of. Washing facilities, luggage, WiFi access, parking, etc. All the essentials are accessible to you so that your holiday goes smoothly. Don't hesitate to talk to our friendly staff to find out more about the range of bespoke services available. We will do all we can to ensure your satisfaction.