VACAF Brittany rentals: Discover the region with the family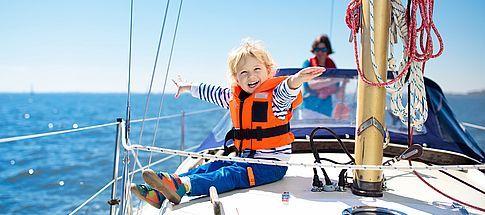 Take advantage of a luxury VACAF certified holiday residence in Brittany.
A partir de €195 pour un séjour d'une semaine à la résidence Le Domaine de la Baie du 30/09 au 07/10.
Have you always wanted to discover Brittany? For your next family holiday, discover the Brittany coastline at a more affordable rate thanks to the VACAF certified Nemea holiday residences. A great opportunity to appreciate this land of adventure and legend, and to fill up on unforgettable memories with your loved ones. Don't hesitate any longer, Brittany awaits with open arms! 

Lire la suite


Partez ou soyez remboursés!
Saint Pol de Léon

Bretagne
Customer reviews
(2161)
4
2161
Saint Pol de Léon ,a small, preserved coastal town in the Morlaix Bay, enjoys a breath-taking maritime landscape set against a backdrop of white sand beaches. In town, take the opportunity to marvel at the Early Gothic cathedral , the Kreisker chapel, a number of 16th and 17th century dwellings, or the Boutouiller megalith. Le Finistère with its fjords and north-coast inlets, its extreme, wild, and invigorating nature, its migrating bird populations. Along the coast, the hiking path allows for a spectacular view of the Channel, from Roscoff to the Pointe de Primel. Of all the beaches in the area, Sainte Anne is the most popular.
Stays from
Exceptional discount
-36%
€310 €198.40
Rental from 21/10/23 28/10/23
T2/4pers 4 guests


Partez ou soyez remboursés!
Audierne

Bretagne
Customer reviews
(2566)
4,05
2566
NEW

 

- 

July and August, Mini-club (children 4-12 years) and Sport activities for teenss/adults

 

FREE

Between Pointe du Raz and Quimper, Audierne is a lively family seaside resort in southern Finistère. 

Audierne harbour is a hive of activity, and is a delight for pleasure sailors with its jetties located in the town centre. The lively quaysides are the perfect place for a stroll and for visiting the town's shops, restaurants and historical heritage to be found along its narrow streets. 

Audierne Bay offers magnificent fine sand beaches stretching as far as the eye can see where families will be able to enjoy walking at all times of the year.
Stays from
€195
Rental from 30/09/23 07/10/23
Maison 4pers 4 guests
Flexible dates ?
Your destination is set
Start a search
or
Flexible about your destination ?
Your dates are set
Start a search
Brittany: a land of adventure and legend, waiting to be discovered as family


A VACAF certified holiday residence in Brittany

Do you want your next holiday to be one marked by relaxation, escapism and comfort? Choose a rental holiday in Brittany! Put down your suitcases, take a deep breath of fresh Breton air, and enjoy optimal comfort. Indeed, Nemea holiday residences are the ideal way to relax: luxury accommodation, multiple facilities, which vary from one holiday residence to another (swimming pool(s), gym, steam room, entertainment, etc.), but, above all, a privileged location.
Numerous activities to enjoy with the family

Brittany offers many activities to set the rhythm of your family holiday. Set off on the Chemin des Douaniers, a coastal path that runs around Brittany, and enjoy unique landscapes with breathtaking panoramic views. There's no better way to enjoy the sea air in one of the most beautiful destinations in Brittany ! Afterwards, take time for a refreshing break in a crêperie and sample the local specialities, which will delight even connoisseurs.
Don't wait any longer! Browse through our VACAF certified holiday residences and find your next holiday rental. Brittany is waiting for you!