Where to go rod fishing near Locmaria Plouzané?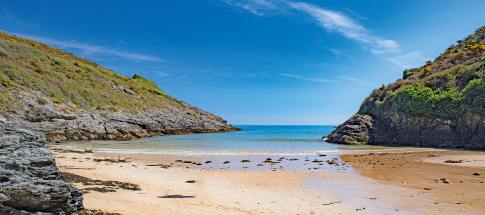 Enjoy your vacation to the full!
A partir de €280 pour un séjour d'une semaine à la résidence Iroise Armorique du 06/01 au 13/01.
Dans les cours d'eau avoisinants et surtout sur le littoral, il existe plusieurs possibilités pour pratiquer la pêche, du côté de Locmaria-Plouzané dans le Finistère. Alors, que ce soit pour la pêche au coup, en eau douce, à l'anglaise, au moulinet et évidemment en mer, vous allez adorer cette partie du territoire breton. Découvrez également la plage où se baigner à Locmaria Plouzané, mais aussi les locations à Locmaria-Plouzané pour séjourner dans la région en toute quiétude.

Read more


Partez ou soyez remboursés!
LocMaria-Plouzane

Bretagne
Customer reviews
(2094)
3,95
2094
At the edge of the Pays d'Iroise, midway between Brest and Le Conquet, Loc Maria enjoys a stunning geographical location at the heart of magnificent countryside with 7km of coastline and beaches.   A water-focused but nonetheless very diverse area, Le Finistère and the Breton coastline are known to be one of France's top tourist destinations.
Stays from
€280
Rental from 06/01/24 13/01/24
T2/4pers 4 guests
Flexible dates ?
Your destination is set
Start a search
or
Flexible about your destination ?
Your dates are set
Start a search
Les spots et styles de pêche pratiqués à Locmaria-Plouzané


Sur cette partie du territoire finistérien, il existe bien des sites et des styles de pêche :
La pêche à pied : activité typique pratiquée dans cette partie du territoire breton, la pêche à pied permet de glaner de beaux coquillages. Les coques, les moules, les palourdes, mais aussi les crustacés, dont les crabes, comptent parmi les trésors de pêche les plus courants. 
La pêche en mer : depuis les jetées, la plage ou bien en embarquant à bord d'un bateau, tentez votre chance pour pêcher le bar, la daurade, le maquereau ou bien le lieu jaune, poisson typique de la région. Vous pouvez pratiquer la pêche au lancer, la pêche à la traîne ou encore la pêche au gros en embarquant avec des professionnels locaux. 
Des concours de pêche en surfcasting sont organisés sur le littoral de Locmaria-Plouzané. Il s'agit ici d'envoyer son hameçon derrière les vagues, plus loin que les rouleaux, en se tenant debout depuis le bord de plage. 
Les plages et autres lieux de baignade
Concernant les lieux de baignade à Locmaria-Plouzané, nous vous conseillons particulièrement la plage de Porz-Milin (ou Porsmilin), petite crique orientée sud. La plage de Portez, de Trégana, celle de Dalbos ou encore celle du Minou comptent parmi les plus belles. Et si vous recherchez une location à Locmaria-Plouzané, optez pour une résidence de vacances Nemea située dans cette jolie commune, afin de profiter de tous les spots de baignade et de pêche que nous venons de vous conseiller !